Palestine
Palestinian refugees protest UN aid cuts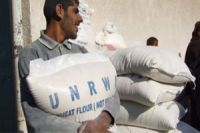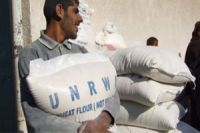 Hundreds of Palestinian refugees have held a demonstration in the besieged Gaza Strip against recent aid cuts by the UN relief agency.
According to a Press TC report on Sunday, the protesters said the cuts by the UN Relief and Works Agency (UNRWA) have made life even harder for them in the coastal enclave, which is under an Israeli blockade.
The demonstration was organized by the Popular Front for the Liberation of Palestine.
The protesters demanded UNRWA resume cash assistance and food coupons to thousands of refugees who were cut off by the aid agency.
The cuts have drawn angry reaction from Palestinian refugees in the blockaded territory.
About 70 percent of Gaza's more than 1.7 million population are refugees who have been displaced from the Palestine land in 1948. They depend on UNRWA for aid and other basic services.
The UNRWA has rejected that there have been any cuts.
Gaza has been blockaded by the Zionist regime in Tel Aviv since 2007, a situation which has caused a decline in the standard of living, unprecedented levels of unemployment, and unrelenting poverty.