Palestine
Palestinian shot and martyred in West Bank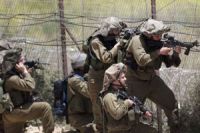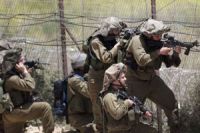 Zionist regime's forces have shot and martyred a Palestinian young man in a refugee camp in Ramallah in the West Bank.
According to IRNA, the 22-year-old man was martyred on Wednesday during clashes which erupted after Israeli troops entered al-Am'ari refugee camp overnight.
Ahmad Betawi, the director of Ramallah Hospital, said that the young man identified as Essa Qatri was shot in the chest with live fire and attained martyrdom shortly before reaching the hospital.
The Israeli military claims its forces opened fire on him because he was trying to throw an explosive device at troops.
Witnesses say Zionist forces invaded the refugee camp to make arrests. They were reportedly confronted by Palestinians who hurled stones and burning tires at them.
This comes as Israeli forces detained 10 Palestinians from different parts of the West Bank in the early hours of Tuesday.