Palestine
Palestinian students in Israeli-blockaded Gaza welcome new school year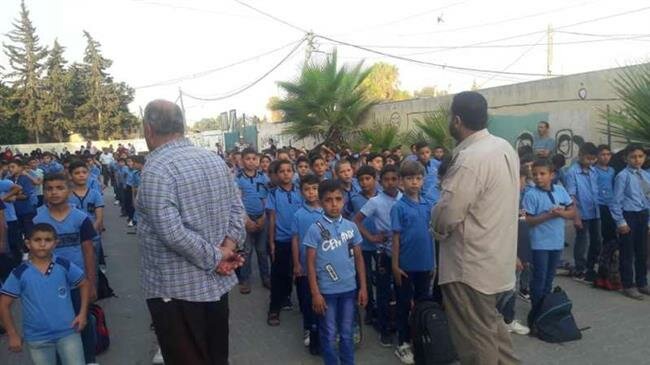 On Sunday, some 1.3 million Gazan students went back to school after a harsh summer of high temperatures amid long power outages and continuous Israeli aggression.
The education sector in the Gaza Strip has suffered massive losses due to three wars waged by Israel and the regime's frequent airstrikes. Five schools were completely destroyed and 182 others were partially damaged in the 2014 war alone. This resulted in a lack of classrooms in the besieged enclave. The problem was compounded by the Israeli blockade which hampered the reconstruction efforts.
Students in Gaza receive substandard education in overcrowded classrooms which cannot accommodate the increase in the number of students. Harsh economic conditions also affect the quality of education in Gaza. Furthermore, authorities struggle to pay the wages of teachers in the enclave due to a financial crisis.
Despite all this, teachers say they are fully committed to carry out their duties. Meanwhile, students are particularly concerned about their safety.
Despite numerous challenges and obstacles, students in Gaza started the school year with a positive mindset, hoping to achieve their ambitions by continuing their education.