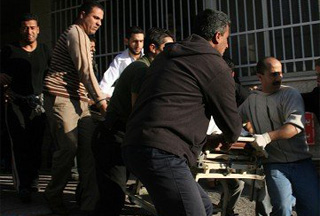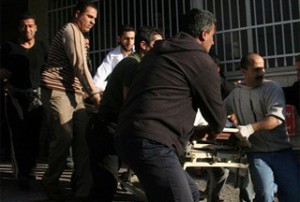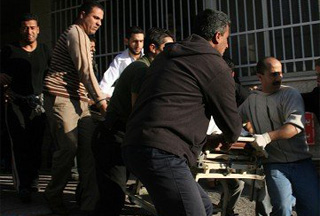 Israeli troops have shot dead a 16-year-old Palestinian youth and injured another critically in the West Bank village of Iraq Burin, medics say.
The Palestinians were holding a demonstration near an Israeli settlement in the area to protest an Israeli plan to expand settlements in the occupied Palestinian territories.
Palestinians are also angry at Israel's decision to re-open a synagogue in Jerusalem al-Quds close to the al-Aqsa Mosque Compound.
The clashes began after the demonstrators tried to defend their property against Israeli settlers. Then, the Israeli armored Border Police invaded the village of Iraq Burin of 1,100 residents and started shooting randomly at the Palestinian civilians with tear gas canisters and live ammunition.
Residents said that three people were arrested and their houses were raided.
One Palestinian was killed on the spot and another was seriously injured and is in critical condition at the hospital.
Medics said Muhammad Qadus, 16, was struck by a live bullet fired by Israeli forces in the village, south of Nablus.
Qadus was transported to a local hospital by a private car after Israeli forces prevented a Red Crescent ambulance called to the scene, medics said. The teenager was pronounced dead shortly after arriving, they added.
A statement from the Popular Struggle Coordination Committee said that Qadus "was shot in the back, indicating he could not have been posing any threat to the soldiers who shot him."
Another 16-year-old Palestinian boy, identified as Useid Abed an-Nasser Qadus, was seriously injured. Medics said he sustained a live bullet to the stomach and was transferred to a hospital for emergency surgery.
The international community has condemned the Israeli plan to build new 1,600 settlement units on occupied Palestinian territories. The move has widely been viewed as a setback to efforts to resume the stalled peace process.