Palestine
Palestinian youth killed, dozens injured in clashes with zionist occupation forces in al-Khalil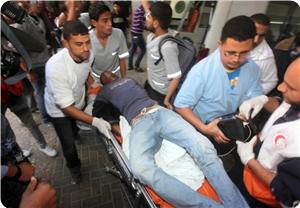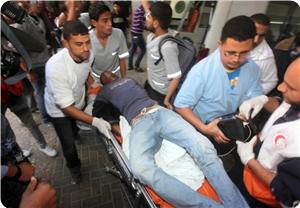 A Palestinian youngster was killed while several others were left severely wounded in a round of fierce clashes that broke out Tuesday across al-Khalil, between the Israeli occupation forces (IOF) and a group of Palestinian civilian youths.
The young men rallied in protest at the Israeli offensive on Gaza, which took away the lives of at least 1100 civilians so far.
Palestinian medics in al-Ahli hospital said Ahmed al-Zagheir, 21, died of stomach wounds after he was shot with IOF bullets in the clashes that erupted in Idna village.
A PIC news reporter said quoting eye-witnesses: "Other clashes burst out during early Eid morning (Monday) and were renewed at dawn Tuesday in Dura and the nearby Fawar refugee camp.
The Dura clashes have occurred as an Israeli military jeep tried to run over a Palestinian civilian and ripped communication devices to pieces in Ahnina village. The Palestinian youngsters could only respond by throwing stones.
Similar clashes broke out at the Fawar refugee camp as the Israeli occupation troops attacked a protest rally staged in solidarity with Gaza victims.
In a related event, dozens of Palestinian civilians were treated for breathing problems as they inhaled tear gas unleashed by the IOF in the confrontations that erupted in Bani Naim, Sair, Halhoul, Beit Ummar villages, and al-Arroub refugee camp.
The rallies have been staged in protest at the Israeli offensive and genocides targeting thousands of Gaza civilians, children and institutions.