Palestine
Palestinian Youths in Lod, Umm Al-Fahm and Rahat Set on Fire Israeli Police Stations, Vehicles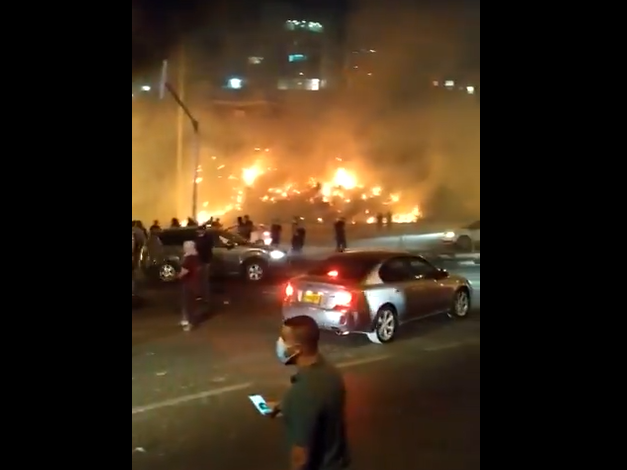 The Palestinian youths in the occupied cities of Lod, Umm Al-Fahm and Rahat protested against the Israeli aggression on Al-Aqsa Mosque, Sheikh Jarrah Neighborhood and Gaza Strip, clashing with the Zionist forces.
Incinerating the Zionist settlers' cars and the enemy's police stations, the Palestinian youths clashed with the Israeli enemy's policemen and pushed them to escape.
Consequently, the Zionist authorities ordered the occupation army to take into the streets of the three cities mentioned above in order to suppress the Palestinian youths.
The following video shows Palestinian youths in Lod protesting against the Zionist aggression and setting on fire Israelis' cars: