Palestine
Palestinians attend dawn prayer at Aqsa Mosque's gate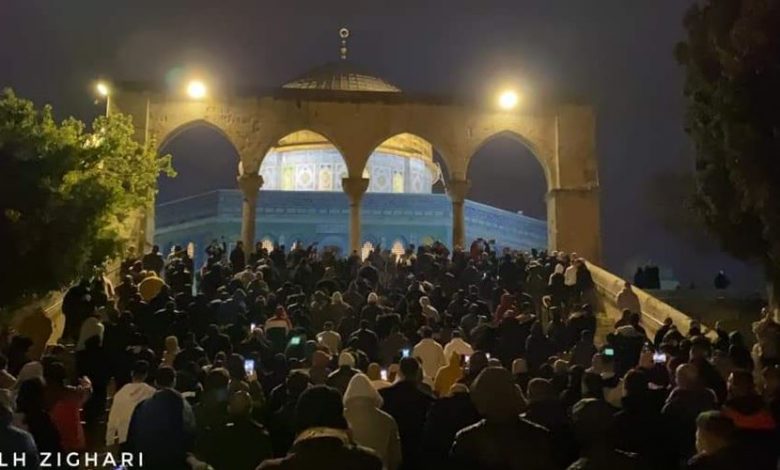 Dozens of Palestinians were able to perform Friday's dawn prayer at al-Asbat Gate outside al-Aqsa Mosque in Jerusalem amid tight Israeli restrictions.
A few hours before the dawn prayer, the Israeli police installed makeshift barriers and tightened movement restrictions around al-Aqsa Mosque, local sources reported.
However, dozens of worshipers were able to enter the city and attend the prayer outside the holy site.
Meanwhile, Jerusalemite activists accused the Israeli police of exploiting the coronavirus crisis to prevent Muslim worshipers from entering al-Aqsa Mosque although some restrictions have been eased due to the decline in the number of COVID-19 cases.
They called on Palestinians in Jerusalem and outside the city to defy the unjustified restrictions imposed by the Israeli police and flock to al-Aqsa Mosque for the Friday prayer to voice their rejection of the Israeli authorities' interference in deciding the opening and closing times for the mosque.