Palestine
Palestinians burn effigy of Qatari emir in West Bank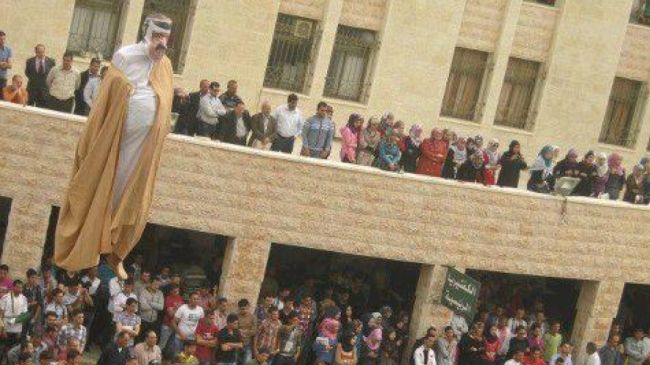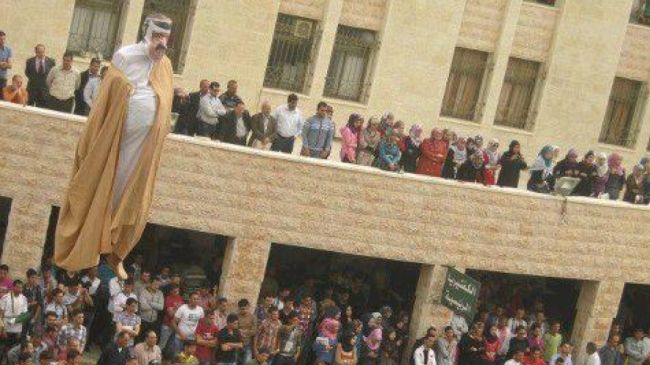 Palestinians have burned an effigy of the Qatari emir in the West Bank to protest against Doha's foreign policy in the region.
A group of Palestinian students hanged and burned an effigy of the Qatari emir Sheikh Hamad bin Khalifa al-Thani in a university in the West Bank city of Tulkarem on April 1.
Reports say the students had links with Fatah party.
This comes as Palestinians say Qatar keeps favoring Israel over Palestinians.
Qatar is in fact the chief financier of extremist militant groups for the past 3 decades including al-Qaeda.
While Qatari state-owned news channel Al Jazeera applies a veneer of progressive pro-democracy to its narratives, Qatar itself is involved in arming, funding, and even providing direct military support for sectarian extremists from northern Mali, to Libya, to Syria and beyond.