Palestine
Palestinians fire retaliatory rockets into Israel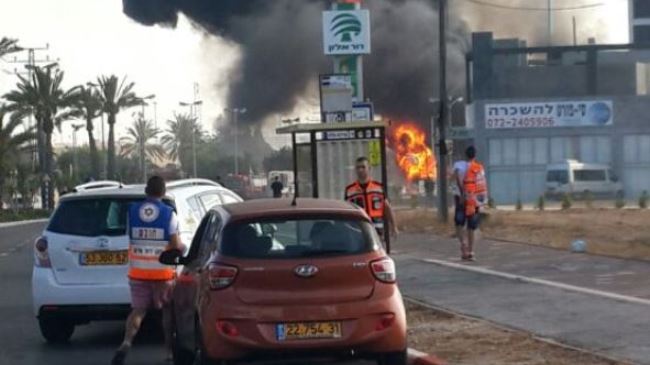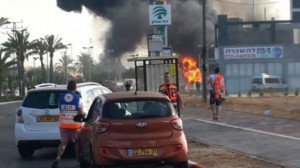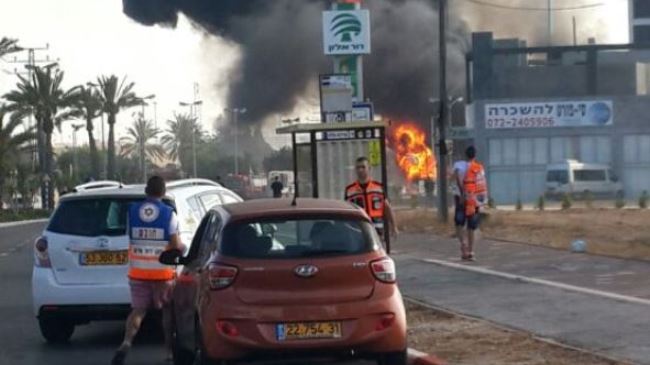 Palestinian resistance fighters in Gaza have fired a barrage of retaliatory rockets deep into Israel as the regime's warplanes step up fatal aerial assaults on the besieged Palestinian territory.
According to Israeli military officials, a rocket fired from Gaza struck a petrol station in Israel's southern port city of Ashdod, causing a massive blast and fire on Friday.
Israeli medical sources said three people had been wounded in the rocket fire, while one of them sustained serious injuries.
Meanwhile, rocket warning sirens wailed in several Israeli cities including Gedera, Ashkelon, Rishon LeZion and Haifa.
Israel's US-funded Iron Dome missile system has once again proved vulnerable after failing to intercept retaliatory rockets fired by Palestinians into the occupied territories. The failure of the highly-publicized missile system has sparked panic among Israelis.
More than 107 Palestinians have so far been killed since the Israeli regime began pounding targets in the Gaza Strip earlier this week. Palestinian sources say one third of the casualties are women and children.
The Israeli military has called up some 20,000 reservists for a possible ground invasion of the Gaza Strip.
Palestinian resistance movement Hamas has warned that it is prepared to hit back at Israeli forces should the Tel Aviv regime launch a ground incursion into the coastal enclave.
The Israeli military frequently launches indiscriminate attacks against the Palestinians residing in Gaza, which has remained literally cut off from the outside world by a crippling Israeli blockade since 2007.
In November 2012, the Israeli regime launched an eight-day war on Gaza. Over 160 Palestinians were killed and some 1,200 others were wounded in the Israeli offensive.