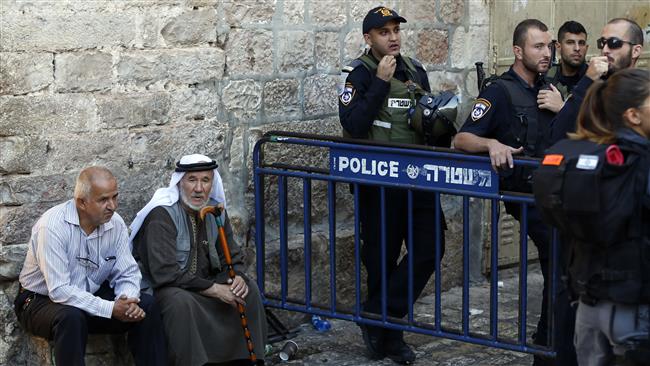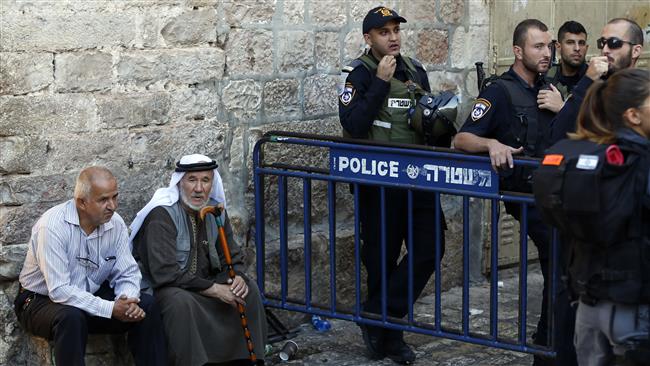 Palestinians forced out of Aqsa compound
Israeli settlers have once again stormed their way into the al-Aqsa Mosque compound in the occupied East al-Quds (Jerusalem), forcing Muslim worshipers out of the site, Press TV reports.
The Israelis entered the al-Aqsa Mosque early Wednesday morning and took by force the worshippers who were in the compound and forced them out.
The Palestinians were, therefore, forced to perform their prayers outside the mosque. The Israelis continue to prevent Palestinians under the age of 50 from entering the compound.
It is the third day of the Israeli Jewish holiday known as Sukkot, and Tel Aviv authorities are expecting that hundreds of Israeli settlers will force their way through the al-Aqsa Mosque compound.
Two days earlier, Israeli forces were deployed to the area for the holiday, leading to clashes with Palestinians.