Palestine
Palestinians hold funeral for slain minor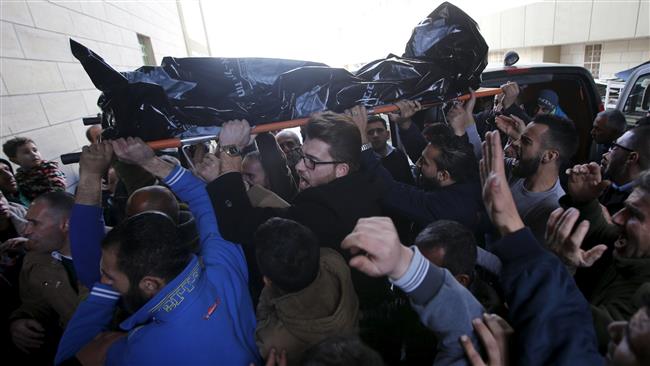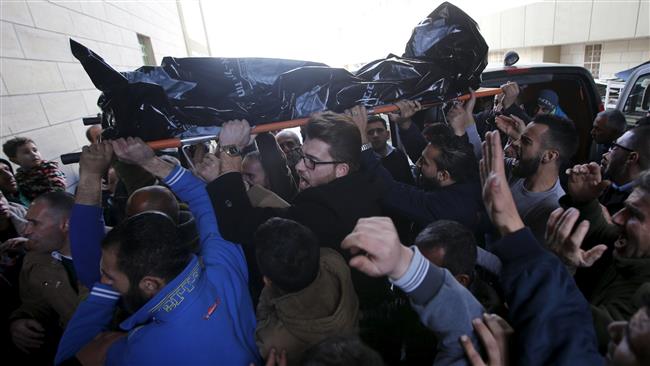 Palestinian mourners held a funeral procession Saturday for a minor shot dead by Israeli soldiers in the occupied West Bank.
Thousands attended the procession in the city of Halhul, near al-Khalil (Hebron) south of the West Bank.
Mourners walked through the streets of Halhul, waving the flags of Palestinian political parties. The Palestinians said they would avenge the shocking death of Haitham Ismail al-Baw a day earlier.
Israeli forces on Friday targeted Haitham and his friend who reportedly attempted to throw Molotov cocktails at vehicles in Halhul.
The Israeli military said that the two were spotted on Route 60, a highway north of al-Khalil, and one of them was gunned down. The other Palestinian minor was injured and detained in the incident.
Palestinian children and youth routinely hurl stones and rocks at Israeli vehicles on the route, while Israelis respond with fire or overrun the minors.
Al-Khalil and the towns and villages in its vicinity have been a frequent scene of clashes between Palestinians and Israeli forces since a fresh wave of unrest began in the occupied West Bank in early October 2015.
The clashes erupted after Palestinians protested plans by Israelis to change the status quo of the Al-Aqsa Mosque and its surrounding compound, a highly revered place for the Muslims across the world.
Also on Friday, Palestinians youths clashed with the Israeli troops and settlers near the city of Bethlehem. Reports said Israelis used tear gas and other dispersal means to disperse the crowd.
Over 170 people have been killed and hundreds more have been injured in the clashes across the West Bank, the Gaza Strip and East al-Quds (Jerusalem). Israelis say 26 troops and settlers have also been killed over the past few months.