Palestine
Palestinians in Gaza Strip hold rally in support of protesters in West Bank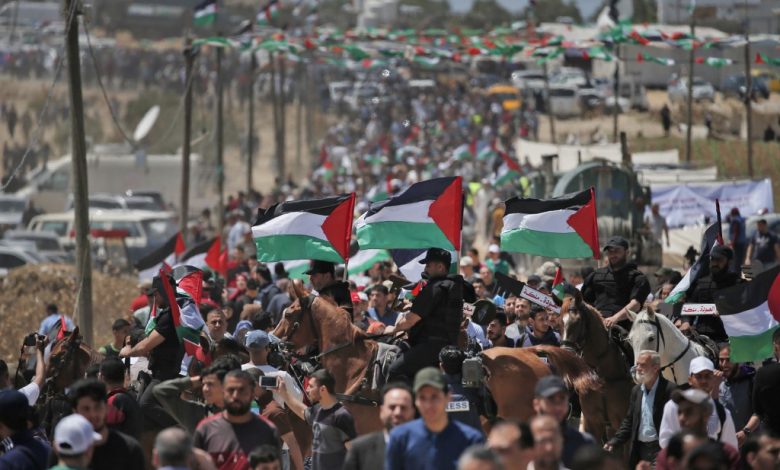 Thousands of Palestinians took to the streets in the Gaza Strip after the Friday prayers in solidarity with Jerusalem al-Quds and its people. The Hamas movement organized the mass rally.
The protesters slammed the acts of violence done by Israeli forces in Jerusalem al-Quds and expressed solidarity with the people in the occupied territories.
The mass rally in Gaza, which occurred for a second Friday in a row, was triggered by Israeli restrictions on Palestinian worshippers in the al-Aqsa mosque and the regime's crackdown on protests against the restrictions. The protesters in the Gaza Strip vowed not to remain silent to the Israeli aggression against their brothers and sisters.
Palestinians consider resistance as the only way to respond to all Israeli violations and a key to liberating the occupied Palestinian territories.
People here in The Gaza Strip stress on their support for Palestinians in the holy city of Jerusalem al-Quds. They say they are ready to sacrifice themselves to defend the integrity of Palestine.