Palestine
Palestinians injured, arrested as Israeli police storm Aqsa Mosque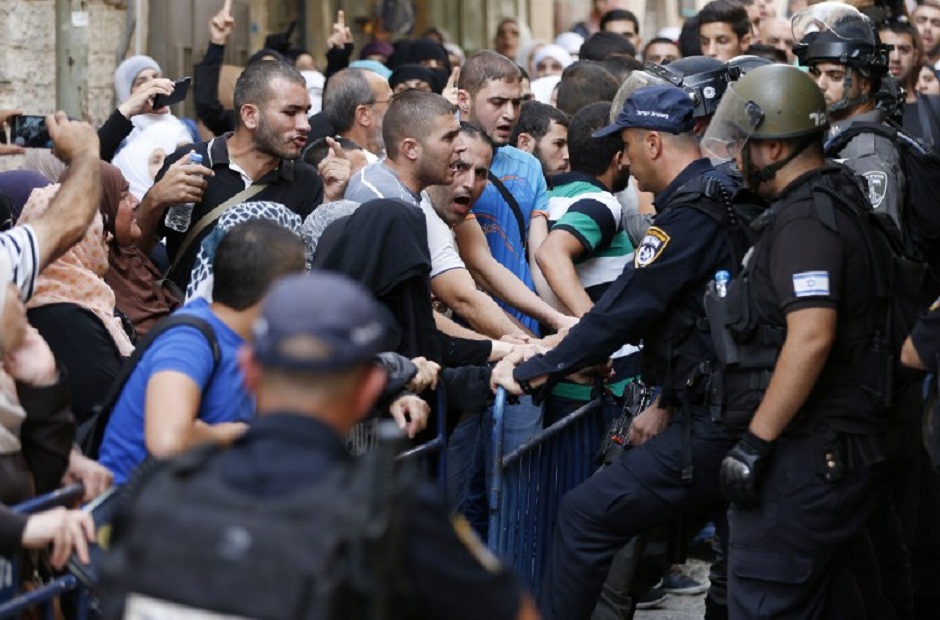 Over 20 Palestinians were injured and 13 others arrested on Tuesday evening when the Israeli police broke into al-Aqsa Mosque and assaulted worshipers at al-Rahma Gate.
Local sources said that the Israeli police surrounded al-Aqsa Mosque, detained protesting worshipers inside, and brutally attacked them.
The confrontations later extended to the outer doors of al-Aqsa Mosque, while undercover police officers deployed in the area and kidnapped a number of Palestinian youths, they added.
Tension has prevailed in al-Aqsa Mosque area since the early morning hours after dozens of Palestinian youths removed iron chains and locks placed by the Israeli police at the door leading to al-Rahma Gate in the eastern side of the Mosque.
Dozens of Palestinian worshipers on Monday performed their prayers at al-Rahma Gate in protest at the Israeli closure which is seen as part of a larger plan to divide al-Aqsa Mosque in favor of Israeli settlers.
Earlier on Tuesday, 49 extremist settlers forced their way into al-Aqsa Mosque under police guard.
The settlers carried out provocative tours inside the Mosque while given presentations on the alleged "Temple Mount".