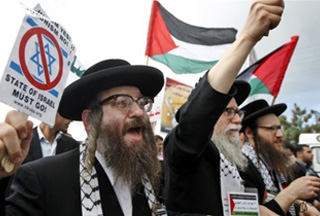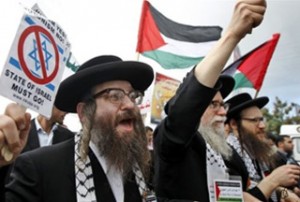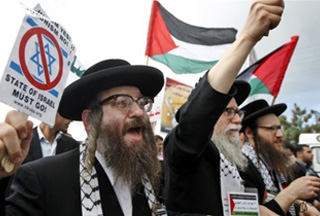 Hundreds of Palestinians, Israelis and peace activists have staged a rally across the Gaza Strip to mark the first anniversary of Israel's offensive in Gaza.
The Friday demonstrations was attended by tens of international delegates who managed to cross the Egyptian border into the blockaded coastal territory despite efforts by Cairo to stop them.
Egypt, which has been refusing to open the Rafah crossing, denied permission to over 1,300 of foreign activists who planned to cross into Gaza and participate in the event.
The crossing on the Egyptian border is the only terminal not controlled by Israel.
The slogan-chanting protesters in Gaza carried signs denouncing the Israeli blockade assisted by Egypt while hundreds of Palestinians held a similar protest in the West Bank.
The Gaza gathering also saw the participation of a number of anti-Zionist Orthodox Jews who spent Shabbat in Gaza in a rare show of support for Palestinians in the besieged enclave.
"It's crucial that the people of Gaza understand the terrible tragedy here is not in the name of Judaism," said Rabbi Yisroel Dovid Weiss of New York City on Thursday.
The Hamas-run Gaza Strip came under an Israeli military offensive on December 27, 2008 as the international community silently watched more than 1,400 Palestinians, among them hundreds of women and children, die in three weeks of Israeli air and ground incursions.
The devastating attacks topped months of crippling blockade on the densely populated coastal strip which is still in place.