Middle East
Palestine
Palestinians need unified national strategy against 'israel': Hamas
The Palestinian Hamas resistance movement says Israeli coalitions and alliances should give Palestinians a powerful incentive to speed up efforts to draw up a unified national strategy against the Tel Aviv regime.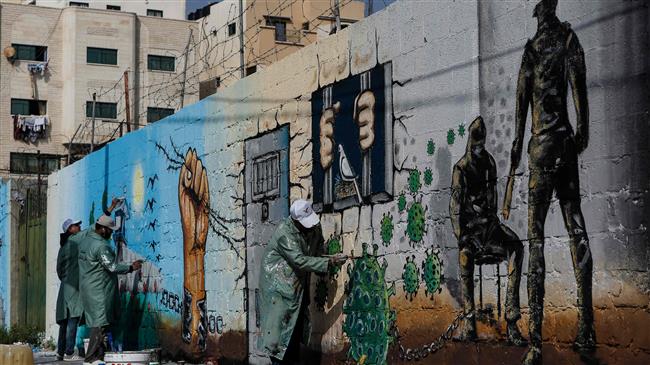 In a statement on Tuesday, Fawzi Barhoum, a Hamas spokesman, stressed that such a national strategy must be based on resistance to confront Tel Aviv and its schemes, defend the Palestinians' rights, and safeguard their interests.
His remarks came just a day after Israeli Prime Minister Benjamin Netanyahu and his election rival, opposition leader Benny Gant, reached an agreement to form an "emergency" coalition administration to end months of unprecedented political deadlock within the regime.
"Such Israeli coalitions with extremist agendas, which competed and agreed with each other to obliterate our Palestinian people's rights, annex their lands, and establish a Jewish state, will never frighten us," the Hamas spokesman said.
"This confirms that all the wagering on the so-called peace process with this entity in the region is a losing bet and illusion marketing," Barhoum added.
Netanyahu, the leader of right-wing Likud party, and Gantz, the leader of centrist Blue and White alliance, issued a joint statement after their agreement, according to which the newly-formed coalition is to serve as an "emergency government" for an initial six months.
During this six-month period, laws unrelated to the COVID-19 pandemic could not be introduced, it said.
The three-year deal would also allow Netanyahu, Israel's longest-serving premier, to remain in office for the duration of his upcoming trial on corruption charges due to begin on May 24.
Netanyahu, who has been consistently in power for the past 11 years, is under criminal indictment in three corruption cases, including bribery, fraud, and breach of trust.
Under the coalition agreement, Netanyahu will be prime minister for 18 months, and Gantz will take over afterwards.
Three previous elections — in April and September 2019 and in March this year — ended inconclusively as no party could secure the necessary 61 seats in the 120-seat Knesset to form a so-called government. Netanyahu's bloc won 59.