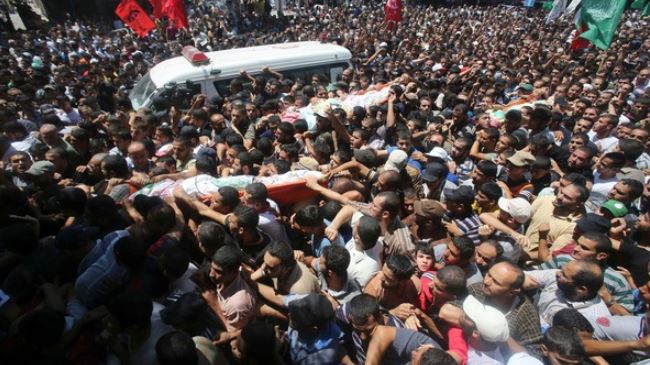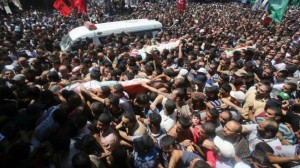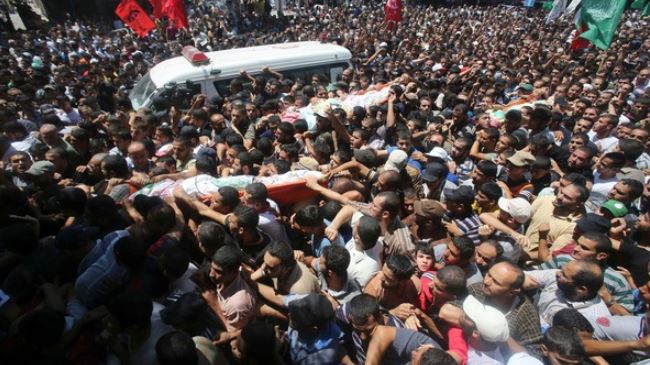 A recent opinion poll reveals that the majority of Palestinians living in the Gaza Strip are against the disarmament of Palestinian resistance groups.
The poll was conducted by the Palestinian Center for Public Opinion, surveying 1,000 Palestinians in Gaza from August 14-19.
Some 93 percent of the participants opposed the disarmament of the Palestinian resistance, which has been raised by Tel Aviv as a condition for a long-term truce.
More than 90 percent of the Palestinians believed that resistance was "well prepared" or "somewhat prepared" for Israel's offensive against the besieged enclave.
Some 80 percent of Gazans supported the intervention of the International Criminal Court (ICC) to prosecute Israel's war crimes committed during the current Israeli aggression against Gaza.
Meanwhile, 80 percent of those surveyed considered US President Barack Obama's pro-Israel stance on the Gaza war as "negative," while 65 percent said they were "very" or "fairly" content with Egypt's role as a mediator in the truce talks between Palestinians and Israelis.
About 88 percent of Palestinians also said they were in favor of a long-term truce.
Some 2,120 people, mostly civilians, have lost their lives and over 10,800 have been injured in the Israeli war, which began on July 8.
The Ezzedine al-Qassam Brigades, the military wing of the Palestinian resistance movement Hamas, has been launching retaliatory attacks against Israel.
Tel Aviv says 68 Israelis have been killed in the conflict so far, but Hamas puts the number at more than 150.