Palestine
Palestinians protest house demolition by Israeli forces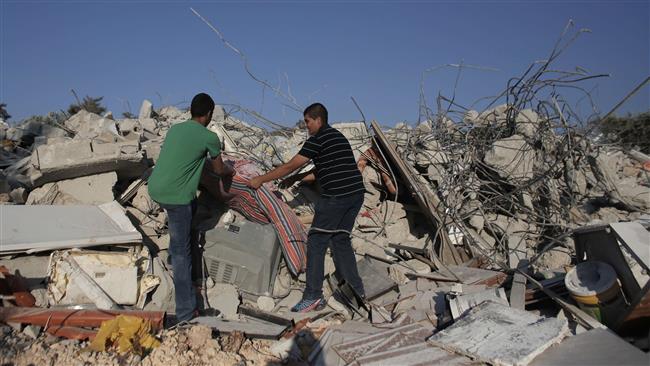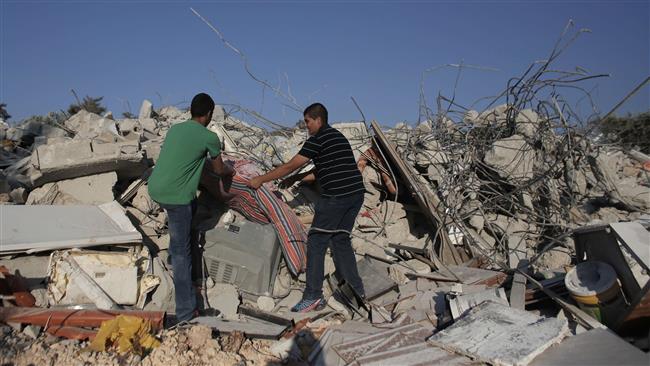 Palestinian demonstrators have held a rally in the northern part of the occupied territories to protest against the demolition of a house by Israeli forces.
The protest was staged in the town of Kafr Kanna on Monday after a house belonging to a Palestinian family was demolished.
The al-Khatib family's residence was razed to the ground for the second time under an order issued by Israeli authorities.
The structure had recently been rebuilt by the family and with the assistance of activists and volunteers after being destroyed by Israeli forces back in April.
The house was located on the northeast edge of the town, inside an olive grove belonging to the Khatib family. The Israeli regime wants Palestinians to obtain permit before building houses.
Two months ago, Israeli forces destroyed three other houses in a village near the city of Lod after giving the owners demolition notices.
This is while according to international law, the destruction of private or public property in occupied territories is prohibited.
The Israeli regime destroyed at least 359 Palestinian structures in the occupied West Bank throughout 2014, according to the Israeli Committee Against House Demolitions.