Palestine
Middle East
Resistance Axis
Palestinians rally in support of 'heroic' al-Quds operation against 'israeli' occupation
Palestinians have staged a mass rally in occupied East al-Quds in a show of support for a retaliatory operation carried out earlier by a member of Palestinian resistance movement Hamas in al-Quds.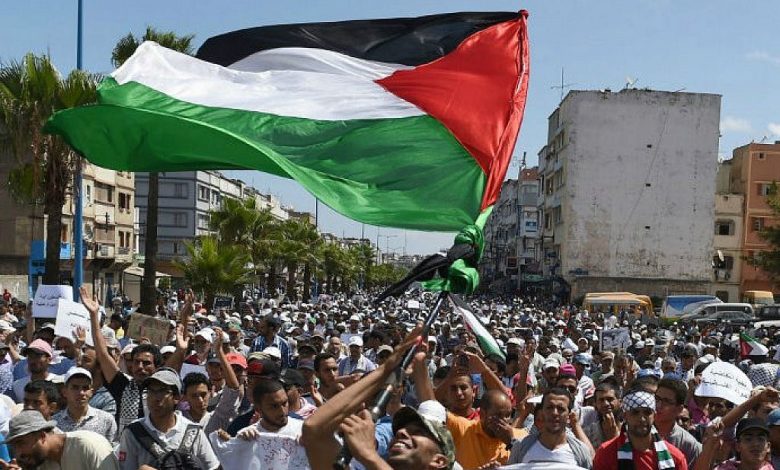 Supporters of Hamas staged a rally in Shu'fat camp after evening prayers to express their support for the al-Quds operation and Sheikh Fadi Abu Shkhaydam, who conducted it on Sunday.
Carrying flags of Hamas, the demonstrators also chanted slogans in support of Hamas and its military wing, Ezzedine al-Qassam Brigades.
They reiterated their support for the anti-occupation resistance groups and vowed to continue the path of Abu Shkhaydam.
Earlier on Sunday, Israeli troops fatally shot the 42-year-old Palestinian man near the Chain Gate, one of the entrances to the al-Aqsa Mosque compound. The Israeli police immediately closed the site to visitors following the incident.
Israeli media outlets claimed that the Palestinian man opened fire and was shot dead by troops at the scene.
He was later identified as a resident of the Shu'fat refugee camp and one of the leaders of the Hamas resistance movement in the camp.
Hamas praised the operation as "heroic", noting that it aimed to serve as a "warning" to the Israeli regime "to stop attacks on our land and our holy sites."
According to the Palestinian Information Center, an Israeli soldier was killed in the attack, which also left three other Israelis wounded.
The Palestinian community in Lebanon also staged similar rallies in their refugee camps on Sunday, celebrating the retaliatory operation.
Al-Quds operation 'natural reaction' to Israeli crimes
During the rallies, the demonstrators chanted slogans in support of resistance actions against Israeli occupation.
On Sunday, Lebanon's Hezbollah resistance movement described the operation as "a natural response to the occupation's incessant crimes against the Palestinian people, including killings, arrests, destruction of homes and farmlands and sends a strong message to the enemy that its crimes and terrorist acts will not remain unanswered."
Tensions have been running high in the occupied territories for months over Israel's settlement activities and its planned eviction of Palestinian families from their ancestral homes.
At least 331 Palestinians have been killed and 16,000 more wounded in the Israeli crackdown on protests so far this year, according to data from the UN Office for the Coordination of Humanitarian Affairs.
During the same period, Israel demolished 721 Palestinian buildings and displaced 962 Palestinians in al-Quds and the West Bank.