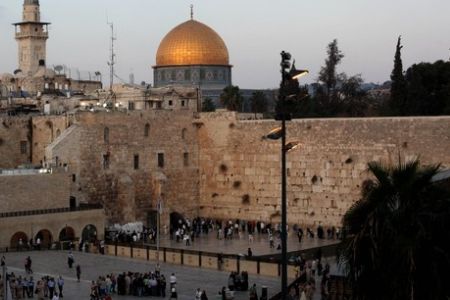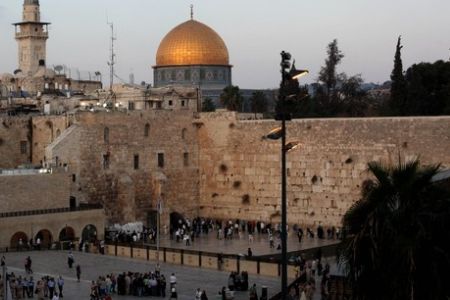 Palestinians have condemned a decision by Israeli ministers to pour millions of dollars into a development project that will further Judaize East al-Quds (Jerusalem.)
The Israeli cabinet on Sunday approved investment of $23 million in improving access to both the Western (al-Buraq) Wall and to nearby grounds Israel calls archeological sites in a five-year period.
The project has raised serious questions about Israel's commitment to a two-state solution as the project would help accommodate 8 million visitors a year to the illegally annexed East al-Quds, where Palestinians hope to establish the capital of their future state.
A spokesman for the Palestinian Authority (PA) condemned the project as illegal, saying it would further deepen hostilities between the Palestinians and Israelis.
"Israel does not have permission to make changes in the occupied territories, especially in al-Quds," Ma'an quoted Ghassan Khatib as saying.
"This move is preventing us from reaching an agreement, because any solution must include al-Quds," he added.
"The international community must put pressure on Israel to stop any project which aims to make any changes on the ground in al-Quds," he urged.
The newly-approved plan is a continuation of a 2004-2009 project that led to a boom in the number of visitors to the Wall, from 2 million annually before the project began to 8 million visitors in 2009, making it the most visited site in the occupied territories.
The newly approved project is to upgrade physical and transportation infrastructure at the site and run educational programs for soldiers and students. It will also open the gate for more 'archeological' excavations.
The Western (or Wailing) Wall "is the Jewish people's most important heritage site," Israeli Prime Minister Netanyahu said during the Sunday cabinet meeting, reiterating Tel Aviv's claim on al-Quds as its "invincible and eternal" capital.
The project is shrouded in controversy as the Wall is located just under the area known to Muslims as the 'Haram al-Sharif' (or Noble Sanctuary,) which houses the al-Aqsa Mosque compound — the third holiest site in Islam.