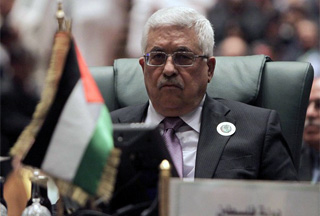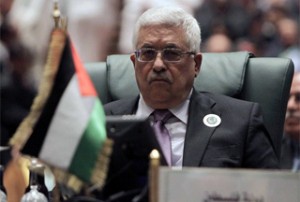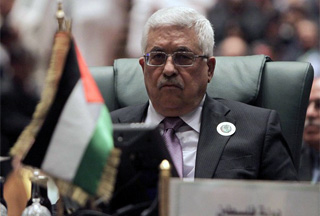 The Palestinian Authority has called on international bodies and the Arab League summit in Libya to protect East Jerusalem al-Quds against Israeli settlement activities.
Acting PA Chief Mahmoud Abbas, speaking at the opening of a two-day Arab League summit in the Libyan city of Sirte, called on international bodies and Arab states to force Israel to stop settlement activities in East al-Quds.
Palestinian movement Hamas also issued a statement calling on the Arab leaders to unite and take a "decisive stand and implement a real and serious program to protect Jerusalem (al-Quds) from Israeli aggression."
Arab leaders have warned on the first day of the summit that the Middle East peace process is bound to fail unless Israel stops settlement activities in East al-Quds, which Palestinians consider as the capital of the future Palestinian state.
"We cannot resume indirect negotiations as long as Israel maintains its settlement policy and the status quo," Abbas said, calling for a "complete halt to all Israeli practices."
His remarks come as Israel has recently announced plans to build additional 1,600 settlement units in East al-Quds despite international condemnations.
Abbas said Israel was trying to alter the identity of al-Quds with "ethnic cleansing on a daily basis" and warned that such practices would lead to "wars in the region."
"And there won't be any (peace) agreement that does not guarantee an end to the occupation, starting with Jerusalem (Al-Quds), because there is no sense in having a Palestinian state that does not have Jerusalem as its capital."
In a statement, Hamas called for an end to a blockade of the Gaza Strip and the reopening of Egypt's common border with the coastal enclave.
"I hope you take decisive action to lift the siege on the Gaza Strip and open the Rafah border crossing between Gaza and our Egyptian brothers," the statement said.
Meanwhile, thousands of Palestinians gathered in central Gaza and near the Rafah crossing, calling on leaders at the Arab League summit to take serious action against Israel.
The protesters urged Arab states to cut diplomatic ties with Tel Aviv over its policy of settlement expansion on occupied Palestinian land.