Palestine
Palestinians wounded in Slaughterer Israeli occupation forces crack down on Palestinians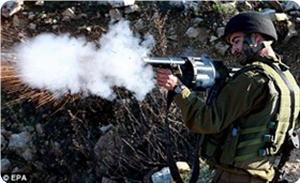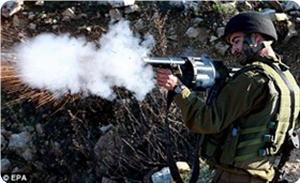 Slaughterer Israeli occupation forces (IOF) fired bullets and teargas canisters at Palestinian protestors near the Ofer jail west of Ramallah on Thursday.
Eyewitnesses told the PIC that a number of Palestinians were treated for breathing difficulty after the IOF soldiers used teargas intensively to disperse them.
The demonstrators were demanding the immediate release of Ibrahim Abu Hajle, who was re-arrested after his release in the Wafa Al-Ahrar prisoners' exchange deal between Hamas and Israel in October last year, the eyewitnesses said.
They said that participants also declared solidarity with all Palestinian prisoners in Slaughterer Israeli occupation jails.