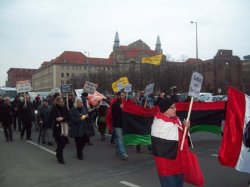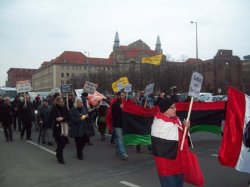 Berlin became the scene of pro-freedom protest march on Friday amid the ongoing socio-political upheaval in the Arab world.
Protesters demanded an immediate end to the continued government repression in
countries like Yemen, Egypt, Tunisia, Libya, Bahrain, Saudi Arabia and Jordan.
They also called for the release of all Arab political prisoners.
Demonstrators urged the establishment of democracy and freedom throughout the Arab world.
Meanwhile, the protesters called also for freezing the assets of all Arab dictators.
Germany has witnessed weekly demonstrations since January in support and solidarity
with the democratic movement in various Arab countries.
Most of the demonstrations focused on the political turmoil in Egypt, Tunisia, Libya and Yemen.