Panicked zionist forces claim new Hezbollah network along Syrian border
Zionist regime claimed on Wednesday that their military had uncovered a Hezbollah cell near the border of the occupied Golan Heights.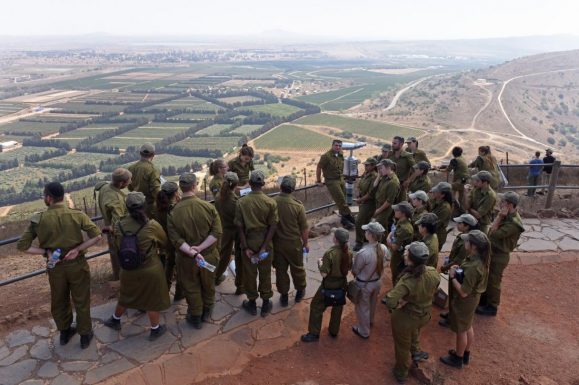 According to a statement from the Israeli Defense Forces (IDF), their military uncovered the Hezbollah network inside the Syrian province of Al-Quneitra, which borders the occupied Golan Heights.
"The network is new and currently focused on becoming familiarized with the Golan Heights area. It is intended to eventually control teams of Syrian operatives who will launch attacks against Israel," the IDF said in a statement, as quoted by the Times of Israel.
The IDF says the Hezbollah is focused on the border region, near the provincial capital of the Al-Quneitra Governorate.
Furthermore, the Hezbollah network is believed to stretch from the provincial capital to the Druze town of Hader, which is located near the cross-border Druze town of Majdal Shams.
The commander of the IDF's Golan Division, Brigadier General Amit Fisher, said the military "will act with all our might to force this terrorist organization out of the Golan Heights and ensure the stability of the region."
Last month, the Israeli Defense Forces attacked the Syrian Arab Army's (SAA) positions inside the Al-Quneitra Governorate.
This attack resulted in the death of a few soldiers from Iran's Islamic Revolutionary Guard Corps (IRGC), thus revealing the group's presence near the demilitarized zone.