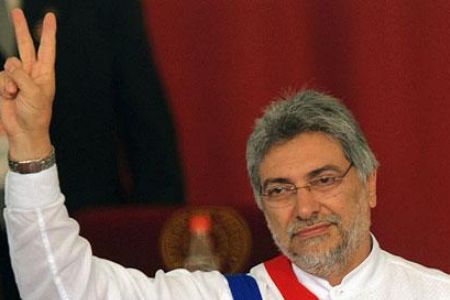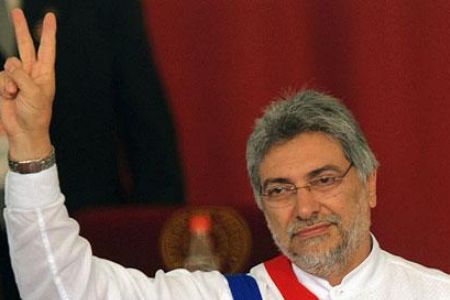 Paraguayan opposition leaders have urged President Fernando Lugo to take a leave of office in order to focus on his health problem.
The calls by opposition politicians come after Lugo, who is fighting cancer, was rushed to a top Brazilian hospital Saturday after doctors found a blood clot near his heart.
The clot disappeared after emergency treatment at Sao Paulo's Hospital Sirio Libanes and the 59 year old president was moved from intensive to regular care on Monday.
"I'm forgetting about the cancer at least," Lugo told reporters at the hospital. "I believe we are going to return healthy to Paraguay."
Following this latest health crisis, opposition party leaders urged Lugo to put his well-being before his presidency and focus on his cancer treatments.
"Health issues have no time or date" and "the nation cannot be left in improvised hands," the Associated Press quoted retired Gen. Lino Cesar Oviedo, an opposition party leader, as saying on Wednesday.
Oviedo also asked the president to put Vice President Federico Franco in charge, despite the fact that Lugo has often had a thorny relationship with Franco.
President's aides, however, say the seemingly helpful suggestion by the opposition parties is actually an effort to push the president out of power.
"There are sectors who want to knock Lugo down, but the president will not leave office," Lugo's chief of staff, Miguel Lopez Perito, told Radio 780 on Tuesday.
Opposition politicians have tried several times to impeach the president since the former Roman Catholic bishop took office in 2008 as president of the poor South American nation.
The Paraguayan president was diagnosed with lymphatic cancer in August.