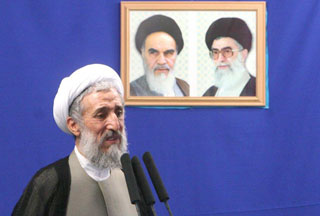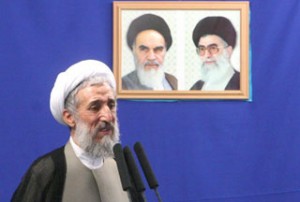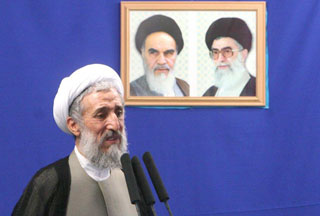 As the Iranian president awaits parliamentary approval for his new Cabinet, a newly-appointed interim Friday prayers leader for Tehran urges the lawmakers to clear all the nominees.
"The Majlis (the Iranian Parliament) should swiftly prepare the ground for the new government to be established," said Hojjatoleslam Kazem Seddiqi, who for the first time led the prayers at Tehran University on Friday.
His remarks come as the president is lobbying members of the Majlis to approve the Cabinet-designates amid debates over the credentials of some of his nominees as well as the three women Ahmadinejad has suggested to take ministerial posts.
Hojjatoleslam Seddiqi, for his part, said before making decisions on a candidate, lawmakers should assess whether the nominees have "good credentials, reputation, and expertise" and if they hold anti-hegemonic views and abide by the Leader of the Islamic Revolution, Imam Seyyed Ali Khamenei.
He also called upon Ahmadinejad's soon-to-be-established government to resolve the country's "problems" in its first step.
"Now that the administration has Islamic legitimacy after the Leader's approval and is lawful due to the vote of the people, it must take up the establishment's duties and resolve the country's problems," Seddiqi was quoted as saying by the semi-official Fars News Agency.