Middle East
Parliamentary elections start in Kuwait amid demonstrations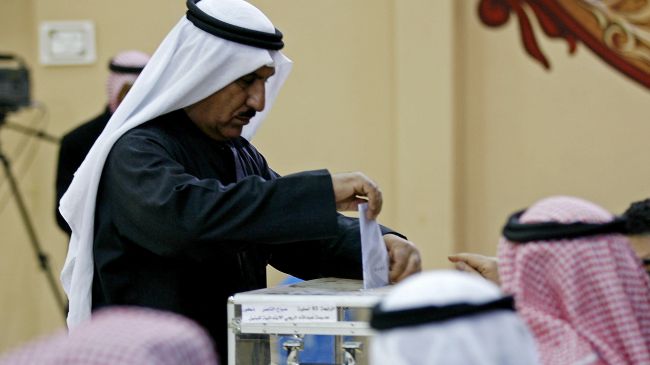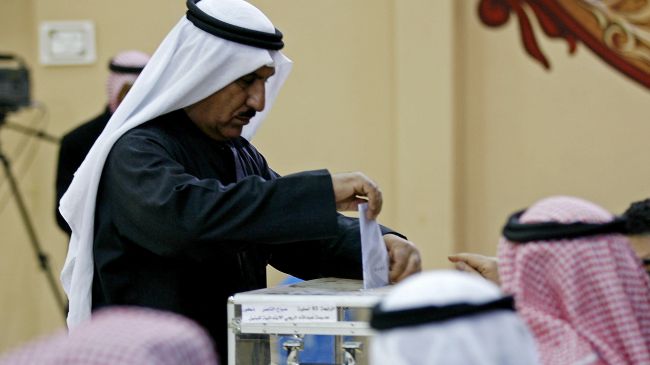 Parliamentary elections have begun in Kuwait amid a boycott by the opposition in protest against the changes to the electoral law.
Polling opened at 8:00 am (0500 GMT) and closes 12 hours later, with the first results expected after midnight (2100 GMT) as ballot papers in Kuwait are still counted manually.
The voting to elect the second parliament in 10 months comes one day after a massive demonstration to urge voters to shun the ballot.
Tens of thousands of Kuwaiti opposition activists marched on Friday, urging people not to vote in protest against the change to electoral rules that they say will skew the outcome in favor of pro-government candidates.
The opposition called for protests after the government announced last month it was holding elections on December 1 and would change the electoral law "to preserve national unity."
Kuwaiti Emir Sheikh Sabah al-Ahmad al-Jaber al-Sabah used emergency powers in October to cut the number of votes per citizen to one from four.
However, activists say the decision to change the legislation by the country's emir, whose family has ruled Kuwait for more than 250 years, is aimed at electing a rubber-stamp parliament.
Nearly 100 polling stations in schools opened on Saturday morning for around 422,000 eligible people to vote. The voting age is 21 and servicemen in the police and army are banned from taking part in the ballot.
Kuwait was the first Arab state in the Persian Gulf to establish an elected parliament in 1962. However, the al-Sabah family remained in control of most key posts, including the premiership and the ministries of defense, interior, and foreign affairs.