Europe
Part of London evacuated amid security alert over 'suspicious package'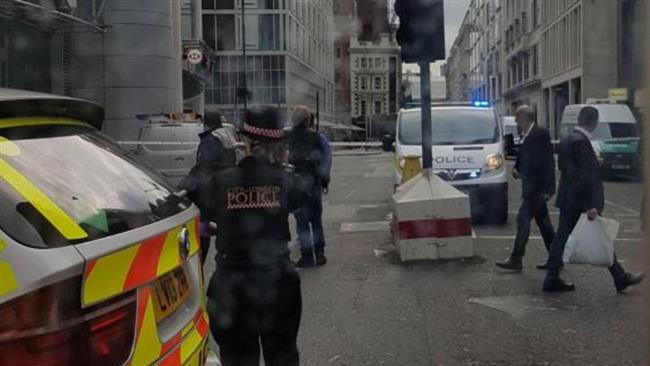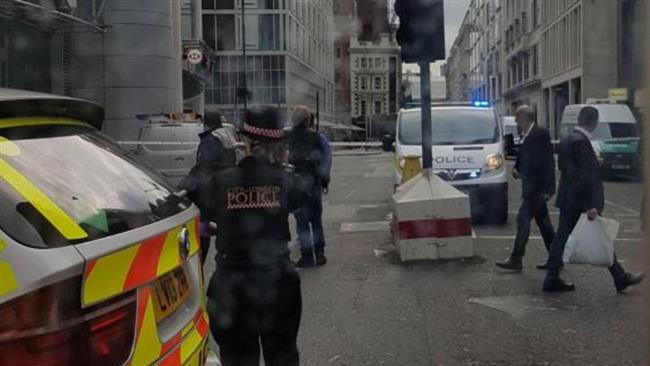 British police have evacuated part of the City of London with bomb squads rushing to the area amid a security alert.
Police said that a cordon which had been put in place around Liverpool Street station on Wednesday was lifted.
Armed officers and explosives teams with sniffer dogs were patrolling the area after receiving reports of a suspicious package.
Alex Holmes, founder of the Anti-Bullying Ambassadors group, who filmed the officers, wrote on Twitter, "We are being asked not to leave the building."
"The road in front of us is closed leaving to Liverpool Street."
This comes after a blast from a home-made bomb during the morning rush hour on Friday on the west London tube.
Being the fifth major terrorism attack in Britain this year, the blast from the improvised explosive device caused burns for some passengers, while others were injured in its stampede.
The terrorist attack was claimed by Daesh terrorist group, which is in war against the Iraqi and Syrian nations in the Middle East, but has also conducted attacks in other locations across the globe.
Daesh claimed other attacks in Britain this year, including two in London and one in Manchester.
So far three people have been arrested in connection to the incident. A 25-year-old man was arrested at an address in Newport under the Terrorism Act on Tuesday.
Another 21-year-old man was arrested late Saturday night in Hounslow in west London. And a man, 18, was arrested on Saturday in the port area of Dover.
The arrests suggest security services believe the deadly incident at the Parsons Green station was part of a coordinated plot, not a lone-wolf attack.