Participants in Islamic Awakening Conference Stress Campaign against Extremism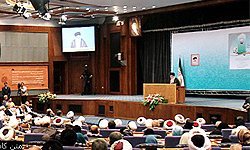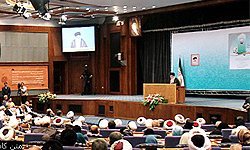 The participants in the 'Muslim Ulema (religious scholars) and Islamic Awakening' conference in Tehran underlined the necessity for fighting extremist sects and ideologies, stressing that such faiths and approaches run counter to the Holy Quran and the tradition of Prophet Mohammad (PBUH).
"Restoration of the moral and educational schools which are committed to the holy Quran and the tradition (of Prophet Mohammad PBUH) should be paid serious attention as a tool to decrease radical materialistic tendencies and attraction to alien behavioral rituals which run counter to Islamic principles," participants in a commission of the conference titled 'the Role of Ulema in Islamic Awakening' said in a statement on Tuesday.
Also, the Ulema should use all scientific means, including reciprocal meetings, specialized scientific forums and general conferences, to spread moderation and use the institutions linked with the International Forum for Proximity of Islamic Denominations to reform the public opinion approach towards ideological, jurisprudential and educational faiths, the statement said.
The 'Muslim Ulema (religious scholars) and Islamic Awakening' conference started work in Iran on Monday in the presence of the Leader of Islamic Ummah and Oppressed People Imam Seyed Ali Khamenei.
The two-day conference is attended by over 500 Iranian and 200 foreign scholars.
Ayatollah Khamenei addressed the audience at the beginning of the conference.
The Islamic awakening in Muslim countries and the role of Muslim Ulema is among the topics under discussion in the conference.
The participants in the conference in Iran are also likely to set up a contact group on Syria, Secretary of the conference Hojjatoleslam Ali Karimian announced last Tuesday, saying that the Syrian crisis is one of the main topics of discussions at the gathering.