Yemen
Parties imposing siege on Yemen will pay high price: Foreign Minister Hisham Sharaf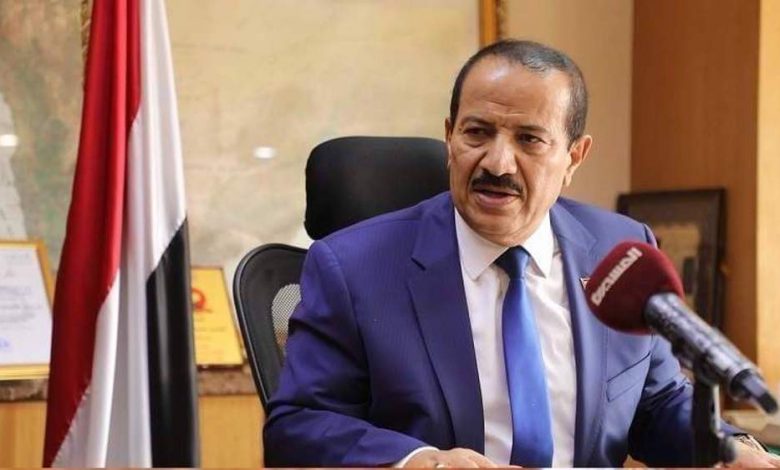 Yemeni Foreign Minister Hisham Sharaf has slammed the United States for encouraging Saudi Arabia to continue its aggression on his country, warning that the member countries of the Saudi-led coalition would pay a high price for their siege of Yemen.
On Tuesday, Yemen's al-Masirah television network cited Sharaf as saying that his country has been subjected to "the worst aggression".
The minister condemned as "untruthful" the latest remarks made by US Secretary of State Antony Blinken in which he said the Yemeni retaliatory attacks that targeted Saudi Arabia hit civilian facilities.
"We condemn the weekend attacks on Saudi Arabia by … Houthis and will continue to help Saudi Arabia defend its territory. Houthi attacks have targeted infrastructure, schools, mosques, and workplaces. These are attacks against civilians, and they must end," Blinken said in a tweet on Monday.
Sharaf stressed that the Yemeni forces "don't target civilians or any facilities of a civilian nature", and rather target military and strategic positions with an economic nature that help Riyadh finance its war on Yemen.
He also noted that Blinken's remarks came as the US is trying to satisfy Riyadh to encourage the kingdom to pump more oil in order to contain a surge in energy prices following Russia's military campaign in Ukraine.
The minister stressed that Yemen's retaliatory attacks are a natural response to the Saudi siege and aggression, saying "whoever besieges the Yemeni people and kills civilians in various regions of Yemen will pay a high price in his own home".
On Sunday, the Yemeni forces targeted facilities belonging to Aramco in several Saudi cities and other strategic positions in the kingdom as part of the operation "Breaking the Siege 2".
The intensified retaliatory attacks come as Essam al-Mutawakel, a spokesman for the Yemen Petroleum Company (YPC), said earlier this month that the Arab country was experiencing the toughest crisis since the start of the Saudi aggression and siege nearly seven years ago.
Yemen's Minister of Oil and Minerals Ahmad Abdullah Dares has warned that the Saudi seizure of ships carrying petroleum products to Yemen could lead to the suspension of the service sectors and cause "a humanitarian catastrophe."
Sharaf also said the US stance encourages Riyadh to continue its aggression and siege on Yemen and contradicts international efforts aimed to end the war.
The Saudi warplanes on Tuesday launched four new airstrikes on residential buildings in al-Maslub District of Yemen's Jawf Province, killing two women and injuring a man.
Saudi Arabia and a number of its regional allies — including the United Arab Emirates (UAE) — launched a brutal war against Yemen in March 2015. The war was meant to eliminate Yemen's popular Houthi Ansarullah movement and reinstall a former regime. The conflict, accompanied by a tight siege, has failed to reach its goals, but has killed hundreds of thousands of Yemeni people.
---