Palestine
PA's apparatuses arrest and summon 5 Hamas affiliates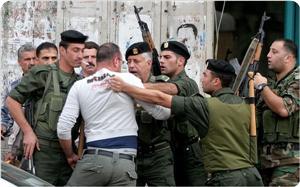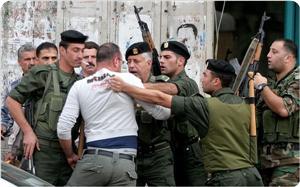 Palestinian Authority security apparatuses in the West Bank arrested and summoned five Hamas affiliates, while the PA's courts extended the detention of two others.
In al-Khalil, the General Intelligence Service arrested a university student after a raid on his work place on Wednesday night.
It also summoned the former head of the student union at the University of al-Khalil, Easa Saleh, aged 32 from Yatta south of the city, for the 130th time.
Easa Saleh was one of the prominent leaders of the Islamic bloc. He is a liberated prisoner who served nearly 44 months in the occupation prisons, and a former political detainee who spent one year in the PA jails , including 6 months in solitary confinement.
For its part, the Preventive Security Service (PSS) summoned a liberated prisoner and student at al-Khalil University, from the town of Beit Kahil, for interrogation.
The intelligence services arrested in Ramallah Saeb Abu Salim from the town of Rantis, only 3 months after his release from the Preventive Security prisons where he spent 5 months.
In Qalqilya, the intelligence summoned former political detainee Sheikh Abdel Nasser Ghanem, the imam and preacher of Abdul Rahman bin Auf mosque in the town of Immatin.
Meanwhile, the Magistrate's Court in Tulkarem extended the detention of the student at the Technical University of Palestine – Khadouri – and the member of the Islamic bloc Amr Sharfa, for 15 days. He has been detained in PA's jails for five days.