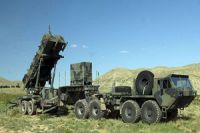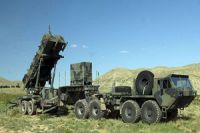 An Iranian lawmaker says the deployment of surface-to-air Patriot missiles on the Turkey-Syria border could fuel arms race in the region.
According to Press TV, Vahid Ahmadi, a member of the Majlis Committee on National Security and Foreign Policy, said on Saturday that the presence of foreign forces in Muslim countries has always "caused problems" among Muslim states.
Ahmadi said the deployment of Patriot missiles is "harmful" to Turkey and would not ensure its security.
He also stated that the West seeks its own interests through the presence of NATO forces in the region and "does not recognize" the interests of other countries.
The Iranian lawmaker pointed to a move by Russia to send Iskander missiles to Syria following the deployment of the NATO Patriot missiles and said Moscow, like other regional countries, regards the NATO move as "a threat."
Turkish Prime Minister Recep Tayyip Erdogan said on Friday that the Patriot missiles will be deployed near the southeastern cities of Adana, Gaziantep and Kahramanmaras.
NATO approved Turkey's formal request for the Patriot missile batteries on December 4, despite strong opposition from Russia, Syria and Iran.