Economy
PEDEC Starts Development of Yaran Oil Field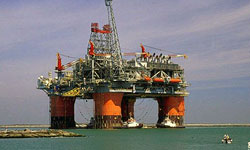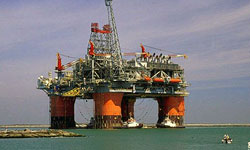 Executive works at Southern Yaran oil field have been started in a bid to extract oil from the field, Managing Director of the Petroleum Engineering and Development Company (PEDEC) Nader Qorbani said.
Qorbani told Shana that the Iranian oil minister has issued an order for leaving bidding procedures on the development of shared oil and gas fields, and added that the PEDEC will develop Southern Yaran oil field based on the aforementioned decree by employing domestic financial resources and relying on technical and engineering capabilities of the company.
According to Qorbani, Southern Yaran oil field is connected to some layers of Azadegan oil field and is capable of yielding 60 thousand barrels of oil per day.
"In order to produce 60 thousand barrels of oil per day, at least 22 wells should be drilled, part of which have been handed over to domestic companies," Qorbani said.
"Minesweeping, construction of cellar, cluster and roads, drilling wells, obtaining environmental permissions, some consultations on underground and aboveground activities, construction of barriers against flood, construction of transfer gas pipelines as well as construction of distribution and transmission of electricity are among the prerequisites of the development of the field," he added.
"Minesweeping has started and related contracts to other activities will be signed in next few days," the official noted.
He further said that oil produced in Yaran field would be transferred to Jofair Exploration Unit for processing.
As one of shared oil fields with Iraq, Southern Yaran is located in the Western parts of the Karoun River in Southwestern Iran. Based on basic studies, the in-place reserves of the field are estimated at more than 1.1 billion barrels.
A 600 million dollars contract was also signed last year between the PEDEC on behalf of the NIOC and Persia Energy Company for the development of Northern part of the field.