Syria
People Force Al-Nusra Terrorists out of Western Damascus Town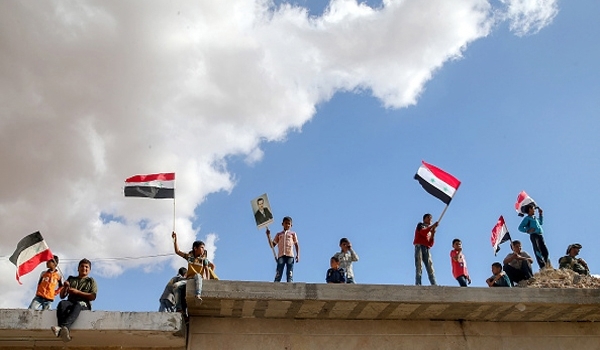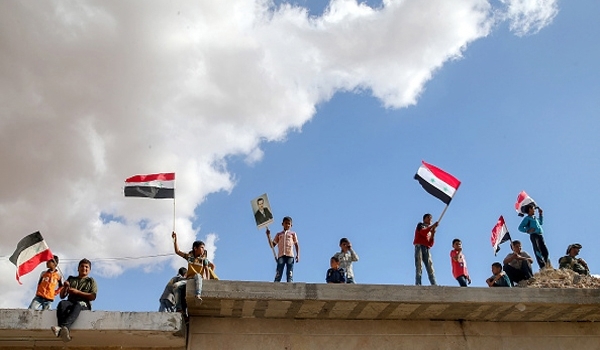 The residents of Kafr al-Awamid town in Wadi al-Bardi region, Western Ghouta of Damascus, could drive out the al-Nusra Front (recently renamed to Fatah al-Sham Front) terrorists as the army has intensified its attacks against the militants.
The people in Kafr al-Awamid contacted the Syrian army officers and called on them not to attack their town, while conducting operations against al-Nusra Front in the region.
Meantime, another group of civilians from Wadi al-Bardi were transferred to al-Rozah village as the army continued its operations against al-Nusra terrorists in Western Ghouta of Damscus and advanced in more areas.
Also, field sources said that differences between the so-called Free Syrian Army (FSA) and al-Nusra Front have heightened on how to confront the Syrian army and the efficiency of the militants' attacks.
The Syrian army on Wednesday sent more soldiers and military hardware to Wadi al-Bardi region in Western Ghouta to reinvigorate its front for the final phase of a large-scale operation against Fatah al-Sham Front.
The army forwarded more troops and military equipment to Wadi al-Bardi region to kick off the final phase of a massive operation to liberate the region from Fatah al-Sham if the terrorists refuse to surrender.
According to reports, fierce clashes are underway between the army and Fatah al-Sham fighters in Wadi al-Bardi region, while other units of the army and the country's air force are pounding terrorists' movements and gatherings in the villages of Basimeh, Ein al-Khazreh and Ein al-Fijeh and their surroundings.
Fatah al-Sham Commander in Wadi al-Bardi Abu Hashim al-Tali confirmed in his tweeter account that Fatah al-Sham is still in the region, calling on them to resist, while other terrorist groups in a statement denied presence of Fatah al-Sham militants in Wadi al-Bardi.
Senior commander of Jeish al-Islam terrorist group Ali Abdul Baqi also said that his forces will be dispatched to Wadi al-Bardi to back militants in this region.