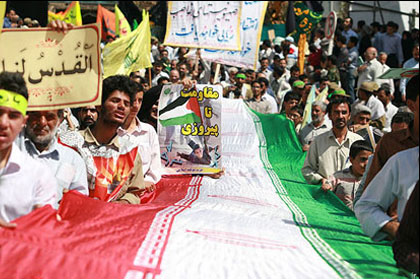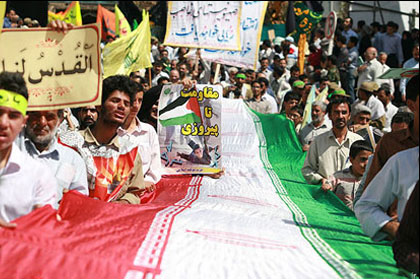 Iranian organizations on Monday issued separate statements called on people to participate in rallies of the Quds Day.
Associations for Support of Freedom of the Holy Quds, Committee for Support of the Palestinian Islamic Revolution, Basij Organization of the Medical Science Society, Islamic Society of the Supporters of Iranian Agricultures and the World Forum for Proximity of Islamic Schools of Thought invited Iranian and world Muslims to participate in the International Quds Day rally.
"While the Islamic nations commemorate the International Quds Day, the Palestine and Palestinians under the siege of the usurpers Zionist regime," the statement read.
More than one and half million of oppressed Muslims are blocked in the Gaza and tolerate the harshest situation in the territory, it said.
The usurper regime continues to Judaize the Holy Quds by deporting its real possessors, the statement concluded.
It also said that the regime massacred the Palestinian commanders and fighters and abducted thousands of Palestinian youths, women and children and tortured them in its prisons.