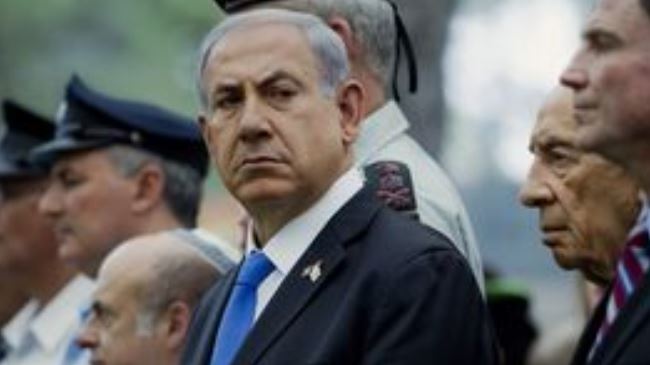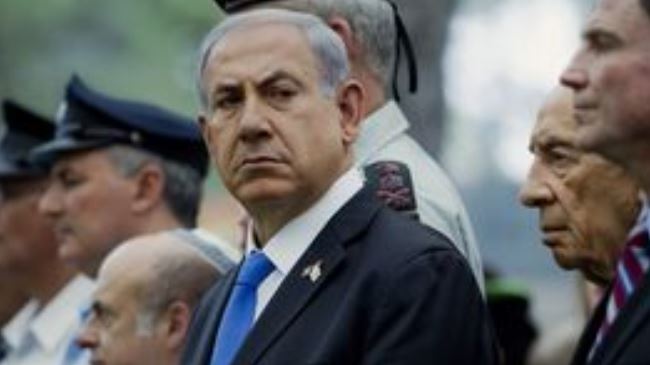 Former Israeli President Shimon Peres has called on the regime's main political parties to oust Prime Minister Benjamin Netanyahu and force elections.
Peres sent a message to Israeli Finance Minister and Yesh Atid party leader Yair Lapid, asking him to force out Netanyahu's coalition together with Hatnua party leader Tzipi Livni, and call for new elections, the Jerusalem Post reported.
Under the scenario, the coalition could continue its work only if Haredi (the ultra-Orthodox) parties join it. However, elections would be the most likely scenario given the slim chance of this move by Haredi parties.
"The Netanyahu government has reached the end of its path," said Peres, adding that "It did not meet my expectations and did not advance the diplomatic process."
Recently, Netanyahu has been under fire for launching the costly military operation on the Gaza Strip, which ended in the regime's failure in achieving its goals.
Opinion polls showed Netanyahu's popularity plummeting with a rapid pace. In a survey on Channel 10 TV, respondents gave Netanyahu a grade of 55 percent, down from a 69 percent score at the beginning of the month.
"After 50 days of warfare… we could have expected much more than an announcement of a ceasefire," analyst Shimon Shiffer wrote in Yedioth Ahronoth (Ynet).
The regime launched a fifty-day war on the Gaza Strip in July-August.