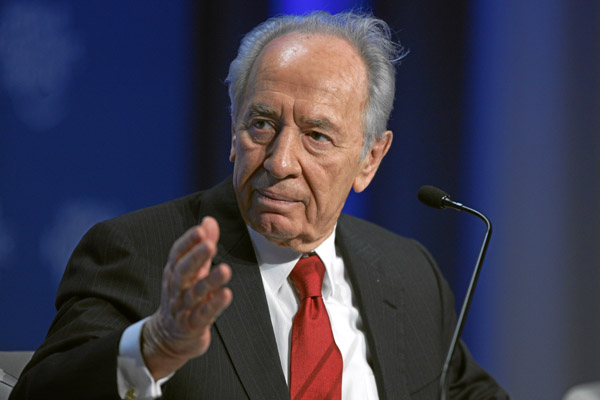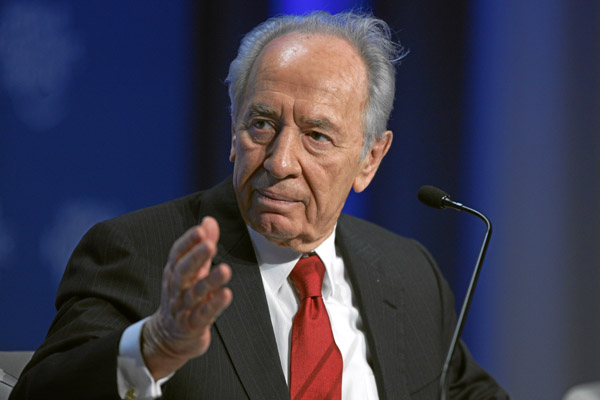 Israeli president secretly spoke during a summit organized and attended by Arab and Muslim politicians in Abu Dhabi, two weeks ago.Shimon Peres
Israeli daily, Yedioth Ahronoth, reported on Monday that the Shimon Peres appeared before 29 foreign ministers from the Gulf States, Arab League countries and other Muslim nations. The king of Saudi Arabia's son was also among those present.
Peres appeared on a video screen at the Gulf States Security Summit, sitting in his office in Jerusalem with an Israeli flag behind him.
The foreign ministers of Bahrain, the UAE, Kuwait, Oman, Yemen and Qatar were present, as well as foreign ministers from the Arab League and other Muslim countries, such as Indonesia, Malaysia and Bangladesh.
Opposite Peres were Terje-Roed Larsen, UN-Under Secretary-General, and Martin Indyk, US Special Envoy for Israeli-Palestinian Negotiations. Larsen sat on the stage and interviewed Peres, who answered directly to Larsen and not to the foreign ministers.
As agreed upon beforehand, the foreign ministers would not ask their questions and address Peres directly, and in return he would only speak with the interviewers. In addition, the organizers of the event stipulated that Peres would participate only if his words would not be revealed.
"The UAE, which organized the summit, chose Peres to open the assembly, a testimony to the importance of the Israeli president during this point in time, and more so, the importance of a good relationship with Israel against the common enemy, Iran," the daily said.
New York Times chief analyst Thomas Friedman, who attended the event said the Israeli president Tackled many issues during his address.
He said Peres had stressed that "Israel can be a major factor in the Middle East, and that there is an opportunity for dialogue for a common goal – a struggle against radical Islamism and a nuclear Iran, and he also talked about his vision for world peace," according to the daily.
Source: Al-Manar Website