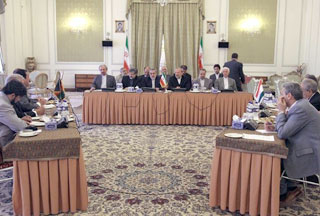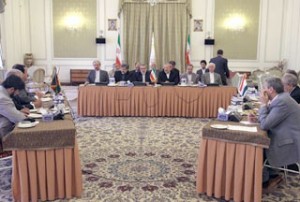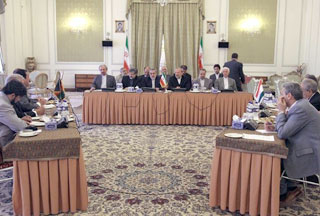 Afghanistan, Iran and Tajikistan have agreed to prepare a plan to set up a joint investment fund to raise the level of economic cooperation.
The agreement was reached during a trilateral meeting between their deputy foreign ministers in Tehran on Sunday.
The three neighbors also issued a statement calling for expansion of cooperation in the fields of electricity, transportation, education, healthcare and cultivation.
The statement urges the Persian speaking countries to "fortify and expand" their political, economic and cultural ties, taking measures to fight terrorism and drug trafficking.
The meeting came as the countries face many threats in the region due to increasing insecurity in Afghanistan particularly after the US-led invasion of the country in 2001.
The U-led invasion was to allegedly destroy the insurgency and seek out the al-Qaeda leader Osama bin Laden and other extremist leaders following the 9/11 attacks on the World Trade Center.
Nearly eight years after the invasion of the country, Afghanistan is still in the grip of insecurity and poverty and all main militant leaders are at large.
According to the United Nations, more than 2,000 Afghan civilians were killed throughout 2008 in operations by foreign forces.
Iranian officials, on several occasions, have welcomed a real fight against terrorism in neighboring Afghanistan.