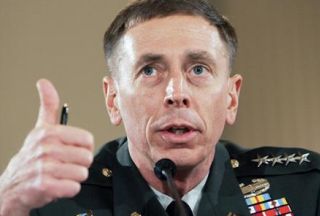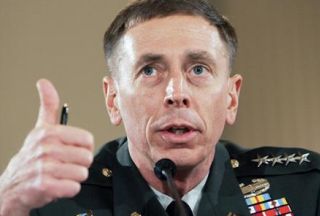 President Barack Obama has picked General David Petraeus to replace Gen. Stanly McChrystal as the commander of US and NATO forces in Afghanistan.
The appointment came after President Obama fired, Gen. McChrystal over criticizing White House officials in an interview with Rolling Stone.
General McChrystal mocked a string of top Washington officials, including President Barack Obama.
McChrystal also indirectly criticized Obama, calling him "uncomfortable and intimidated."
He was quoted as saying that he felt betrayed by the US ambassador to Afghanistan, Karl Eikenberry.
McChrystal says Eikenbarry undermined the Afghan war by leaking a classified cable back in January.
Obama summoned McChrystal to Washington to hear his explanation about his disparaging remarks before firing 'the runaway general.'
Obama has now appointed Gen. Petraeus to lead the war in Afghanistan.
Analysts say long-suspected divisions between the US military and administration officials are coming to the spotlight.
There are also differences on certain issues between the Kabul government and its international partners. Afghan President Hamid Karzai wants the US-led forces to respect civilian lives and pay attention to the concerns of the people.
The 130,000-strong foreign presence in the country has so far failed to rid Afghanistan from the grip of a deadly insurgency and bring peace and stability to the country.