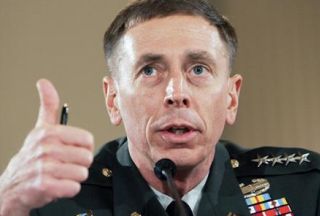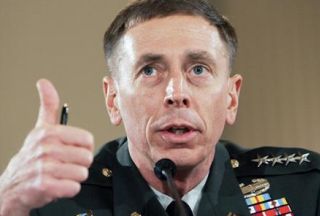 Days after his appointment as the top US commander in Afghanistan, General David Petraeus warns of a tough fight in the coming months in the war-weary country.
Speaking at a Senate hearing on his nomination on Tuesday, Gen. Petraeus acknowledged that 9 years after the start of the war, the security situation in Afghanistan remains fragile.
"My sense is that the tough fighting will continue; indeed, it may get more intense in the next few months," he predicted.
"As we take away the enemy's safe havens and reduce the enemy's freedom of action, the insurgents will fight back," the US general added.
Petraeus went on to talk about his plan to look closely at new rules of engagement which according to him have cut down on United States air strikes and civilian casualties.
The rules were put in place by former Afghan war commander General Stanley McChrystal, who was forced to step down by President Barack Obama last week after he and his aides leveled scathing criticism at certain White House officials in an interview with The Rolling Stone magazine.
Petraeus' remarks follow comments made by Head of the US Central Intelligence Agency (CIA) Leon Panetta in which he admitted that the Afghan war has proven to be much harder and longer than anticipated.
The CIA chief also alluded to serious problems in the US-led war, acknowledging that the Taliban are gaining an upper hand in the battle.
Meanwhile, Chairman of the US Joint Chiefs of Staff Admiral Mike Mullen confirmed Petraeus' prediction, saying that the coming months in Afghanistan would be very challenging.
Mullen noted that securing the southern Afghan province of Kandahar, which is a hotbed of Taliban insurgency, will be a difficult task.
"This is a tough, tough time," Mullen said last week. "It's an extraordinarily complex challenge."
He warned that a lot can change between now and July 2011 when the US is due to start its troops withdrawal.
Taliban militants, however, have vowed to continue their fight against foreign troops in Afghanistan.
"We don't care whether it's McChrystal or Petraeus. Our position is clear. We'll be fighting the invading forces until they leave," Taliban spokesman Yousuf Ahmadi said last Thursday.