Egypt
Middle East
(P)GCC states plan to expel Muslim Brotherhood affiliates, report says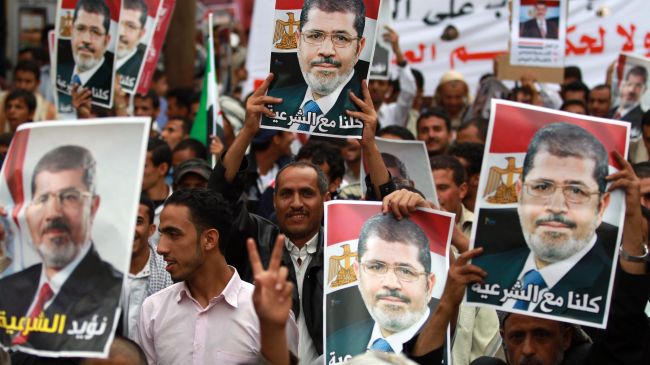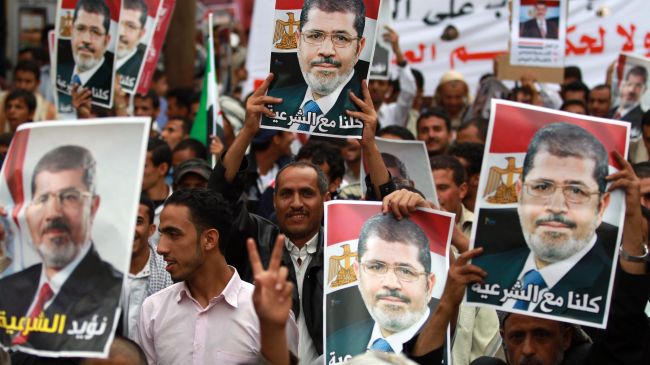 The member states of the (Persian) Gulf Cooperation Council ([P]GCC) have agreed to expel members of Egypt's Muslim Brotherhood, a report says.
The Fars news agency recently cited a report by Kuwaiti newspaper al-Seyassa as saying that the countries had reached a security agreement to expel elements affiliated with the Muslim Brotherhood.
The report said that intelligence organizations of the (P)GCC countries had begun compiling a list of the Muslim Brotherhood elements, who work for governmental and private institutions in the states.
It added that the intelligence organizations had developed a mechanism to monitor all transactions and financial transfers carried out by the elements.
According to the report, a committee of security and financial experts was established to prevent the Muslim Brotherhood from investing in the countries.
The Brotherhood supporters have been holding demonstrations in Egypt against what they call a military coup against ousted Egyptian President Mohamed Morsi.
In a televised speech late on July 3 night, Egyptian army chief General Abdel Fattah al-Sisi announced that Morsi, a former leading member of the Muslim Brotherhood, was no longer in office and declared that the head of the Supreme Constitutional Court, Adly Mahmoud Mansour, had been appointed as the new interim president of Egypt. The army also suspended the constitution.
At least 100 people have been killed in an unrelenting wave of violent clashes between Morsi supporters, his opponents and security forces since the ouster of the president.