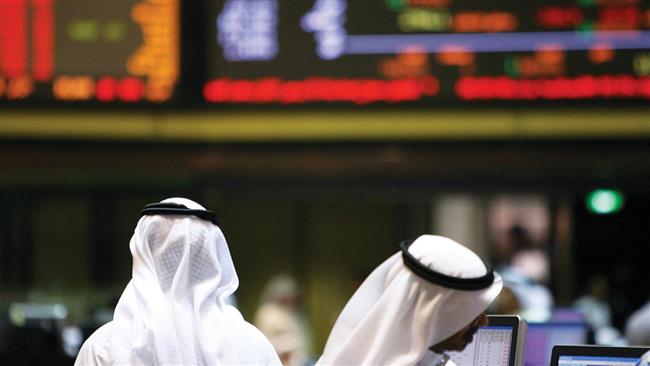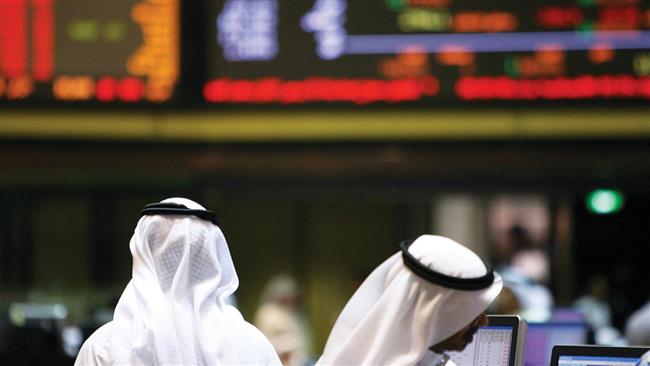 A new report says the six oil-rich Arab countries of the Persian Gulf region are expected to borrow between $285 billion and $390 billion through 2020 to finance budget deficits resulting from the low price of oil.
The report that has been prepared by Kuwait Financial Centre (Markaz) says all six countries –Bahrain, Kuwait, Oman, Qatar, Saudi Arabia and United Arab Emirates that make up the [Persian] Gulf Cooperation Council ([P]GCC) – are expected to post a shortfall of $318 billion in 2015 and 2016.
The public finances of all of the six countries – which rely on oil income to provide over 80 percent of their public revenues – have been hit hard since oil prices shed more than two thirds of their value since mid-2014.
Markaz said that the [P]GCC countries will finance their deficits partly through borrowing and the rest by tapping their huge fiscal reserves.
OPEC kingpin Saudi Arabia last year borrowed $26 billion from local banks and used over $100 billion of its reserves that stood at $732 billion at the end of 2014, AFP quoted Markaz as saying in its report.
With the exception of Oman and Bahrain, the other countries have huge fiscal reserves and a low level of public debt allowing them to raise large volumes of domestic and international debt, the report said.
The oil exporting Arab countries of the Persian Gulf region posted a combined deficit of $160 billion last year compared to a surplus of $220 billion in 2012.
In an earlier report in February, Markaz expected the public debt of the countries to rise to 59 percent of gross domestic product (GDP) in five years, from 30 percent at the end of 2015.