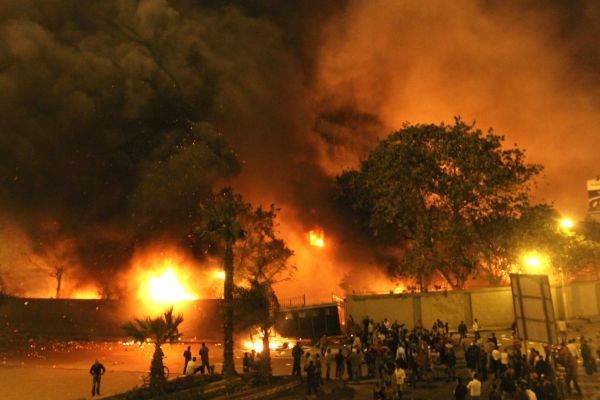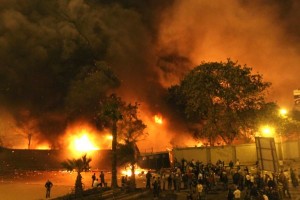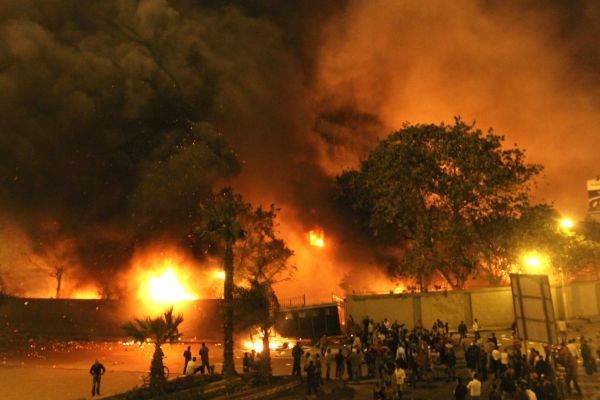 Protesters in Cairo have destroyed two mummies housed at the Egyptian Museum which includes the world's biggest collection of Pharaonic antiquities.
The Pharaonic mummies were destroyed during anti-government protests late Friday when protesters set the headquarters of the ruling National Democratic Party (NDP) on fire.
"I felt deeply sorry today when I came this morning to the Egyptian Museum and found that some had tried to raid the museum by force last night," Reuters quoted head of Egypt's Supreme Council of Antiquities Zahi Hawass as saying on Saturday.
"Egyptian citizens tried to prevent them and were joined by the tourism police, but some [looters] managed to enter from above and they destroyed two of the mummies," he said.
Located near the NDP headquarters in Cairo, the two-storey Egyptian Museum houses tens of thousands of historical objects in its galleries and storerooms, including most of the King Tutankhamen collection.
At least 100 Egyptian protesters have been killed during clashes with police.
Inspired by the recent popular revolution in Tunisia, which resulted in the historic overthrow of Zine El Abidin Ben Ali, Egyptians have staged similar anti-government protests since Tuesday, calling on Mubarak to step down from power after three decades in office.
On Friday, Mubarak sacked his cabinet and called for national dialogue in an attempt to staunch the flow of public outcry over poverty, high unemployment rates and rampant corruption.
UN Secretary General Ban Ki-moon called for an end to violence in Egypt and urged the government to respect the freedom of speech.