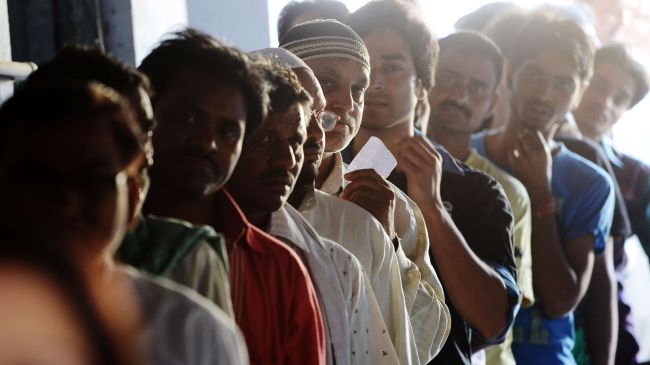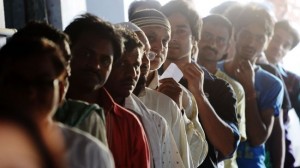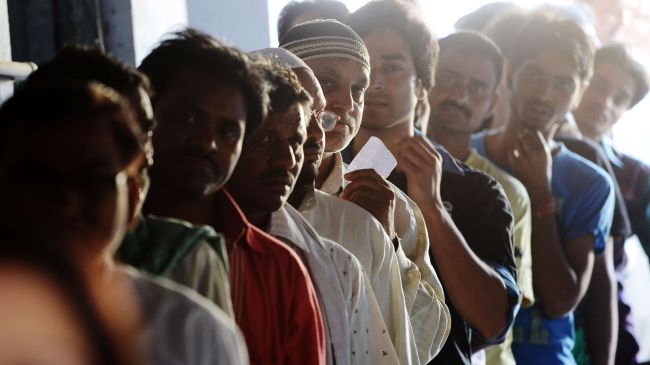 Indian voters have started casting their ballots in the sixth phase of the country's nine-phase parliamentary elections.
The sixth phase of the polling, which started on Thursday, is conducted in 117 constituencies across the 12 states and union territories of Tamil Nadu, Maharashtra, Uttar Pradesh, Madhya Pradesh, Bihar, Chhattisgarh, Assam, West Bengal, Rajasthan, Jharkhand, Jammu and Kashmir, and Puducherry.
The southern state of Tamil Nadu and western state of Maharashtra, with 39 and 19 seats respectively, are key battlegrounds for candidates.
According to reports, some 180 million people are eligible to vote in this phase.
Polling has so far been held in 232 constituencies in the first five phases.
India's parliamentary voting has been scheduled to take place in nine phases over five weeks due to logistical and safety reasons in the country of 1.2 billion people.
The elections began on April 7 and are scheduled to end on May 12. The results are expected to be announced on May 16.
Some 814 million Indians, 100 million more than the number at the last elections in 2009, are eligible to vote.
The main contest in the elections is between the Congress Party, led by Rahul Gandhi, and the main opposition Bharatiya Janata Party (BJP), led by Narendra Modi.
Corruption scandals and harsh economic decisions have decreased the popularity of the ruling Congress Party.
Modi has been critical of the government's foreign policy, especially regarding Pakistan. He has pledged, among other things, a tough stand against Islamabad if his party wins the elections.