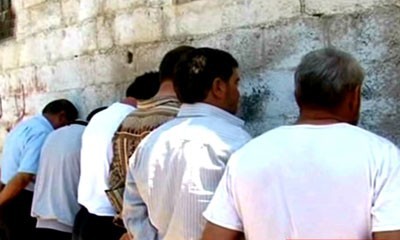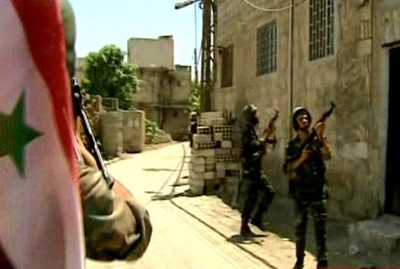 The armed forces on Sunday restored security and stability to Basateen al-Razi area in al-Mezzah in Damascus and cleared the area from terrorists.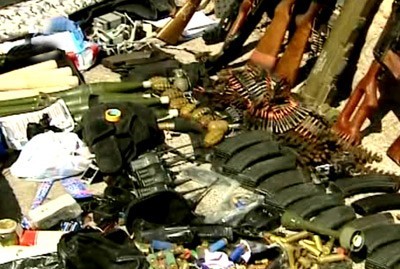 An official source told SANA that the armed forces killed and arrested scores of terrorists, adding that rifles, PKC machineguns, explosive devices, hand grenades, RPG launchers and large amounts of ammunition and Israeli weapons were confiscated in the area, in addition to handmade rocket-launching platforms.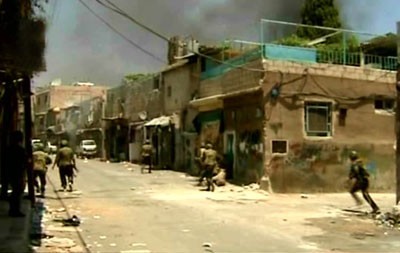 Authorities Chase Down Terrorists in al-Diyabiye and Sayyede Zainab Areas in Damascus Countryside, Inflicting Heavy Losses upon Them
On a relevant note, the authorities are currently chasing down terrorists in al-Diyabiye and Sayyede Zainab areas in Damascus Countryside, inflicting heavy losses upon them as many terrorists are killed or injured while others throw down their weapons and surrender.
The authorities destroyed several cars equipped with machineguns in these areas, confiscated large amounts of weapons, and located hideouts used as field hospitals and places used by terrorists to torture abducted civilians.
Authorities Chase down Terrorists in Barzeh al-Bald, Damascus, Kill and Arrest Many of Them
The authorities also chased down the terrorists in Barzeh al-Balad and the surrounding orchards, killing and injuring a large number of them including Tamam Saab and Ahd al-Maghribi.
A source in the province told SANA reporter that tens of the terrorists turned themselves in and others were arrested.
The source added that a number of the terrorists' cars that are equipped with machineguns were destroyed and large amount of weapons, including RPG shells and various types of ammunition, were seized.
Authorities Inflict Heavy Losses upon Terrorists in Aleppo, Contrary to Misleading News
Authorities on Sunday clashed with armed terrorist groups in Qebtan al-Jabal, to the north of Aleppo , and destroyed three pick-up trucks equipped with machineguns causing heavy losses among the terrorists.
A source in the province told SANA reporter that terrorists Mahmoud al-Ashqar, leader of a terrorist group, and Omar al-Ahmad were among the dead.
The source added that the authorities also confronted an armed terrorist group in Hayyan area, to the north of Aleppo, killing five terrorists, two of whom are non-Syrians, in addition to seizing 4 guns, an American sniper rifle inside their car.
In the same context, the authorities set up several ambushes for armed terrorist groups in Hritan town, killing dozens and wounding others.
Information Source: Armed Forces in Aleppo Are Killing Terrorists, Contrary to Misleading News by Some Channels
An information source on Sunday warned that some satellite channels are broadcasting false news on the situation in Aleppo city and the movement of the armed terrorist groups in it.
The source said that false news is aimed at misleading the public opinion, in a similar attempt to what has been reported about the situation in Damascus over the past few days.
It said that the armed forces and authorities in Aleppo have been chasing down the terrorist groups since early morning, stressing that a large number of terrorists have been killed, while others turned themselves in and the rest fled back to the Turkish borders.
The information source said all the media attempts of the terrorists will not avail in reviving their efforts and conspiracies in their last hours.
Authorities Raid Terrorists' Dens in Hama, Kill and Arrest Many of Them
In Hama province, the authorities raided on Sunday terrorists' dens in al-Baath neighborhood in the city inflicting heavy losses upon the terrorists and arresting many others.
A source in the province told SANA reporter that a number of terrorists were forced to hand themselves and their weapons over to the authorities during the clashes.
The source added that the authorities seized various types of weapons inside the dens including machineguns, Nato sniper rifles, RPG launchers and shells, in addition to a large amount of ammunition and wireless communication devices.