Africa
Photos- Free Zakzaky protest in Nigeria against Court action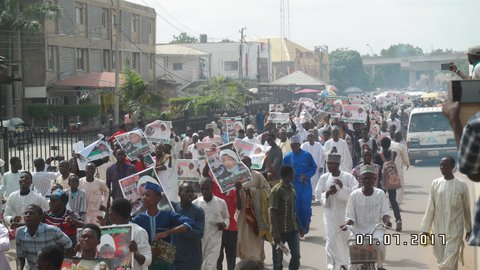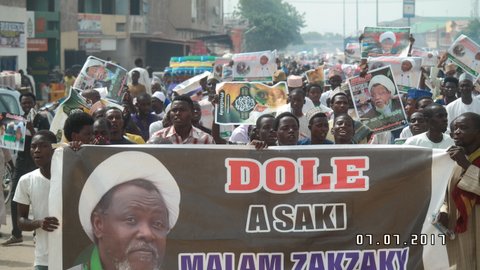 A peaceful protest was staged in Kano on Friday,  July 7th, 2017 demanding justice by freeing Shaikh Ibraheem Zakzaky (H) who has been held since Zaria December 12-14th, 2015 massacre, when the Nigerian Army killed three of his children, his relations and about 1000 of his followers.
led by Mal Sunusi AbdulKadir Koki,  the protesters carrying placards were chanting various slogans calling for the unconditional release of Shaikh Zakzaky (H) as they  marched through the busy Ibrahim Taiwo road and ending at Bello road Round about.
Before the protest match Mal Sanusi has voiced out concern over Court action for dismissing the case before it by Justice S Shuaibu  concerning the case filed by  Shaikh Zakzaky's daughter Suhaila decrying of violation of  human rights of the Sheikh. The case was filed through Sheikh Zakzaky's counsel Festus Okoye. This indeed further shows how the Nigerian government is unable and not willing to serve justice, Mallam Sanusi said. He further stress we God willing remain resolute by opposing any form of injustice and oppression and will always call for justice and oppose oppression.
After closing prayers, protesters left the closing protest march point peacefully