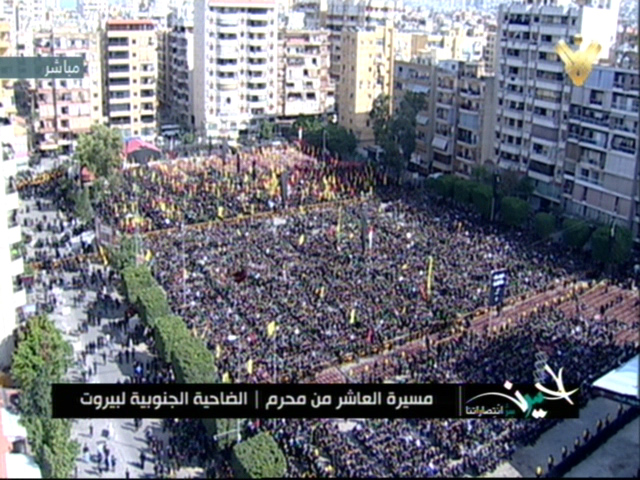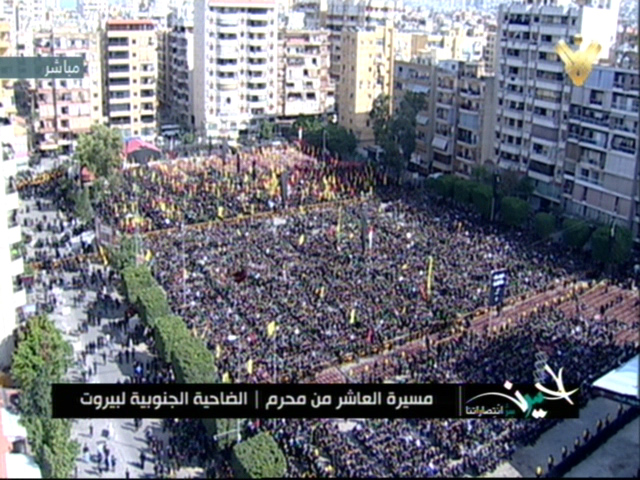 Three major processions marking Ashura – the tenth of Muharram Hijri month – were organized on Saturday morning across the Lebanese capital of Beirut, and the cities of Tyre in the south and Baalbek in the east.
Hezbollah annually organizes Ashura processions across Lebanon to mark the holy martyrdom of Imam Hussein (AS), grandson of Prophet Mohammad (PbUH) in the Iraqi city of Karbala' in the year 61 Hijri.
Most of Lebanon's Muslim villages and neighborhoods organize Ashura processions on the 10th of Muharram each year, where people hold mourning ceremonies for Imam Hussein (AS) and his family,
Mass crowds have had their share in Saturday's ceremonies to renew their pledge of allegiance and loyalty to Imam Hussein (AS).