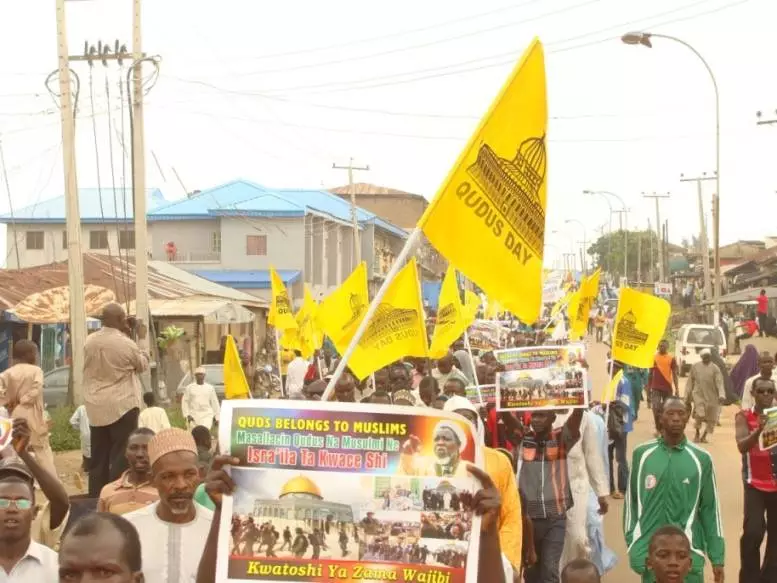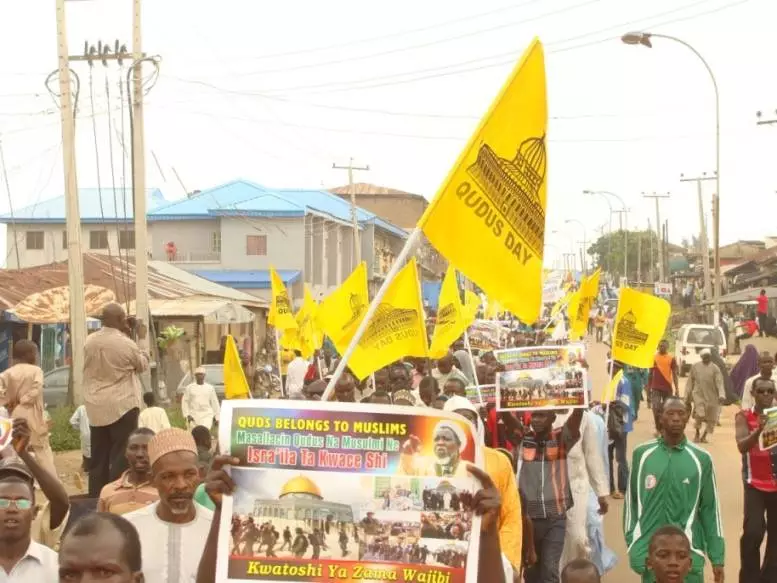 Thousands of the members of the Islamic Movement flood the streets on Friday to stage a massive demonstration in Kaduna marking International al-Quds Day, MNA news agency reported from Nigeria.
Participants demanded the liberation of holy al-Quds (Jerusalem) and the demolition of the Zionist occupation regime.
Al-Quds Day was set by the late Imam Rohullah al-Khomeini on the last Friday of the holy month of Ramadan.