Iraq
Photos- Iraqi Army prepares to crush ISIS pocket at Tal Afar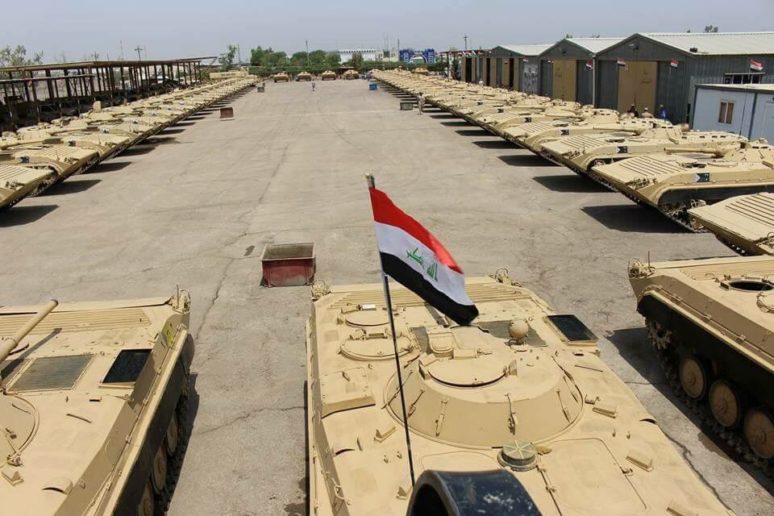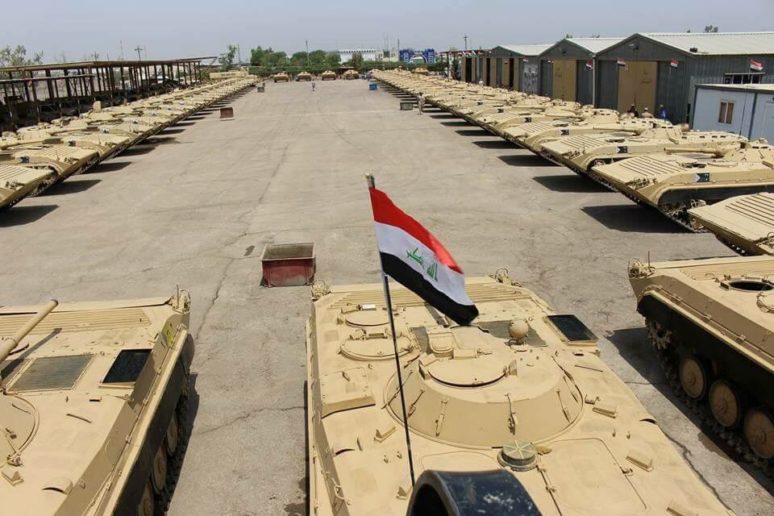 The battle for Tal Afar is expected to begin shortly, an Iraqi military source told Al-Masdar News on Thursday. Iraqi commanders need only the green light from Baghdad before some 20,000 troops and hundreds of armored vehicles will plunge into this ISIS-held region in western Nineveh, the source added.
While the shelling barrage of Tal Afar has begun already, the Iraqi Army is yet to restart its ground offensive since liberating a dozen villages on its eastern axis last month.
Leading this operation will be the Iraqi Army's 15th Division, Kata'ib Hezbollah and the Popular Mobilization Units (PMU). Below, photos of their armored vehicles can be seen:
Meanwhile, a Harakat Hezbollah Al-Nujaba (PMU branch) convoy arrived from the western border on Thursday, bringing in 1,500 fresh fighters to reinforce the Tal Afar frontier.
Little more than 1,000 ISIS militants are estimated to be based in the Tal Afar pocket, a predominately Turkmen area in northern Iraq. With the enclave fully encircled since late 2016, the Islamic State has prepared a strong defensive line which will not prove easy to breach.
Jihadist fighters also launch occasional counter-attacks, the most recent of which took place on Tal Afar's western axis five days ago and saw a couple PMU soldiers beheaded.
Although no confirmation can be provided on this matter, the long-awaited Tal Afar offensive is likely to begin in the coming days, especially given Mosul's liberation earlier this month.
In somewhat related news, the 9th Division and elements of the PMU finally retook Qaryat Imam Al-Gharbi town on the Tigris River (vertical supply line leading from Baghdad to Mosul) after ISIS infiltrated the area last week, executing several prisoners of war in the process.