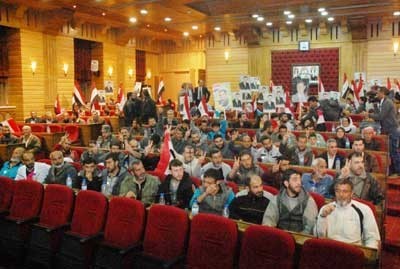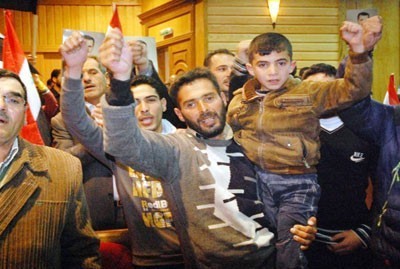 Amid hopes for the safe return of all Syrian abductees, the 48 kidnapped civilians and military members released yesterday were warmly welcomed upon their arrival in Hama province on Tuesday.
The release of the citizens, who had been abducted by the armed terrorist groups and who included officers, was a result of a special operation by an army unit in al-Tabqeh area in the eastern province of Raqq on Monday.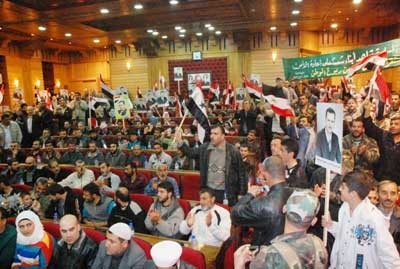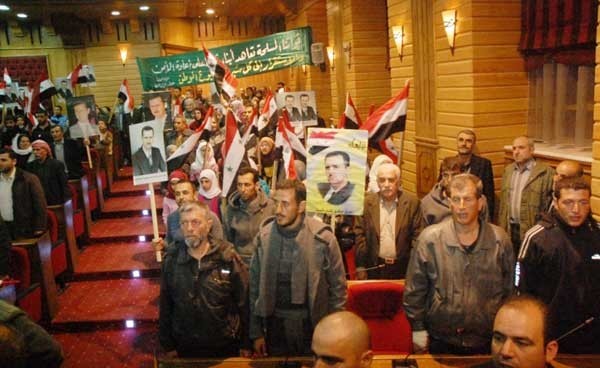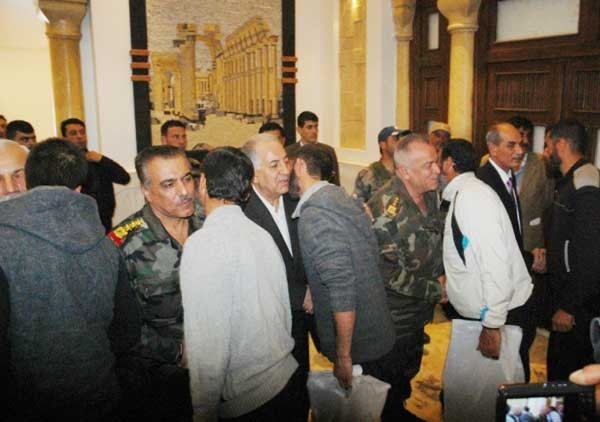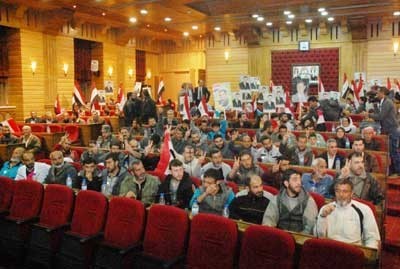 During the reception ceremony, Governor of Hama Ghassan Khalaf expressed his happiness over the safe return of the abductees to their families, saying this release marks a new ring to the chain of the army's victories against the increasingly defeated terrorists.
The latest of such victorious achievements was restoring stability and security to Yabroud city in Damascus Countryside achieved by the army units after gaining full control of the city few days ago.
Director of Awqaf (Religious Endowments) Department in Hama Najm al-Ali described the new release of the 48 abductees as "an invaluable gift presented by the Syrian army to their mothers with the advent of Mother's Day".
The abductees were honored at the end of the ceremony, which was attended by Hama Police Commander and a number of members of al-Baath Party.