Iraq
Middle East
PHOTOS: See how America fight(!) with ISIL: ISIS Terrorists Drive American Humvees!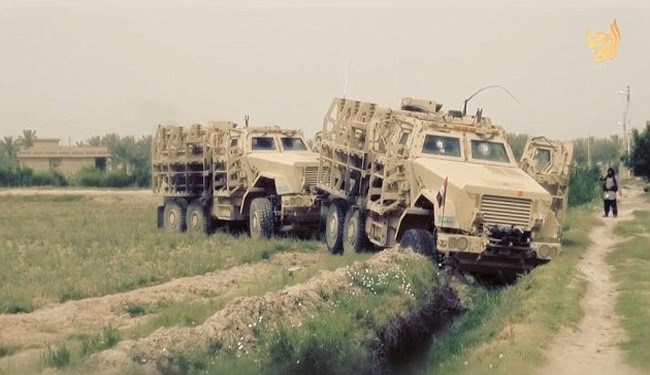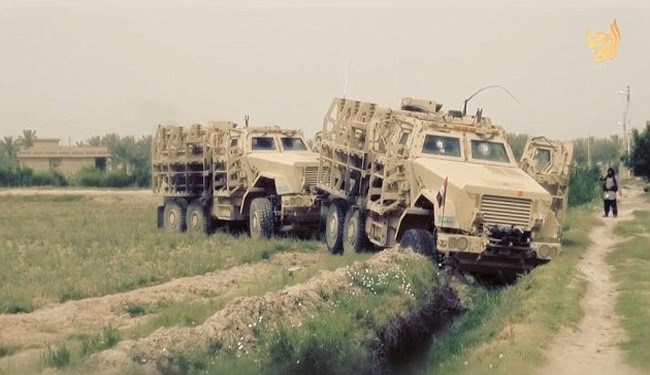 ISIS show off their US-made spoils of war: Fighters behind the wheel of millions of dollars in American hardware, Al-Alam TV reports.
ISIS have reportedly shown off US hardware they seized from Iraqi troops in a new video released.
The footage shows the terrorist group during skirmishes in the town of Karmah, just east of Fallujah, using American-made vehicles.
The militants film themselves driving around in Humvees, cargo trucks and MRAPS (Mine-Resistant, Ambush Protected) while using heavy artillery and rocket-propelled grenade launchers.
He added that 2,000 Humvees ended up in the hands of terrorists in the last year, and believes if the US keep sending out equipment – ISIS will get stronger.